5 ways to pay for college without student loans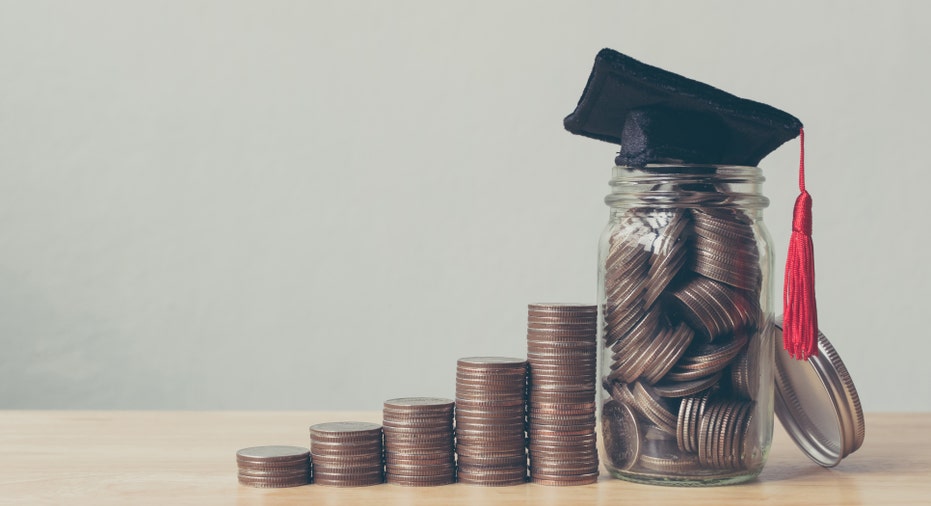 Here's a pop quiz for soon-to-be high school graduates: how are you going to pay for college? If you're planning to get student loans, you're far from alone—one-third of adults under age 30 have student loan debt, a recent Pew Research Center study found. That echoes recent Federal Reserve data, which shows student loan debt in the U.S. climbed to a record $1.63 trillion in Q3 2019.
The upshot? There are ways to pay for higher education without borrowing student loans, which is great news considering a recent Payscale survey found that obtaining student loans was the biggest regret among college graduates.
Here are the best ways to pay for college without resorting to student loans.
Build up savings in a 529 plan
A 529 plan is a great way for parents with college-bound kids to save for their children's higher education. Contributions to 529 plans grow tax-deferred, and funds can be withdrawn tax-free if used for qualified education expenses.
HOW STUDENT LOANS CAN AFFECT YOUR CREDIT SCORE
There are two types of 529 plans: a college savings plan and a prepaid tuition plan. College savings plans—the more popular product—allow beneficiaries to spend their savings on qualified expenses (tuition fees, housing, meal plans, and more) at any eligible educational institution. Meanwhile, prepaid plans let beneficiaries pre-pay all or part of their future college costs at a school at today's tuition rates.
Unfortunately, 67 percent of Americans don't realize a 529 plan is an option for saving to pay future college expenses, the annual 529 Plan Awareness Survey from financial services firm Edward Jones found.
Obtain scholarships or grants
Each year roughly $46 billion in grants and scholarships is awarded by the U.S. Department of Education and the nation's colleges and universities, Debt.org reports. Translation: there's a lot of free money going around.
APPLYING FOR A STUDENT LOAN? 3 THINGS TO KNOW BEFORE BORROWING FOR COLLEGE
CareerOneStop.org is a good starting point—the website provides a list of more than 8,000 scholarships, fellowships, grants and other financial aid award opportunities. In addition, CollegeScholarships.org lets you search its list of scholarships using filters such as gender, ethnicity and award amount.
Prospective students should also ask the colleges they're applying to for a list of scholarships and grants they offer.
Ask colleges for more money
Not satisfied with a college's financial aid package? You can try to negotiate for more money by writing the university an appeal letter. A few tactics that may help you haggle: highlight if your family's financial circumstances have changed since you submitted your Free Application for Federal Student Aid (FAFSA); cite offers you received from competing schools; or mention connections that you made when visiting the campus.
Get a work-study job
The Federal Work-Study Program provides education funding for students who work part-time jobs during college. Some jobs provide work for the school, while other jobs are off campus. Around 3,400 colleges participate in the program. Check with a school's financial aid office to see what work-study jobs it offers, if any.
Sign an income-share agreement
An income-share agreement (ISA) is a contract between a student and college where the student receives education funding from their school in exchange for sharing a percentage of their income after they graduate for a fixed number of years. Eligibility requirements can vary from school to school.
The caveat? Many financial experts say ISAs aren't that different from traditional student loans, since the student still essentially paying back the money they borrow by earmarking a share of their post-graduation income.