These international schools offer US federal student loans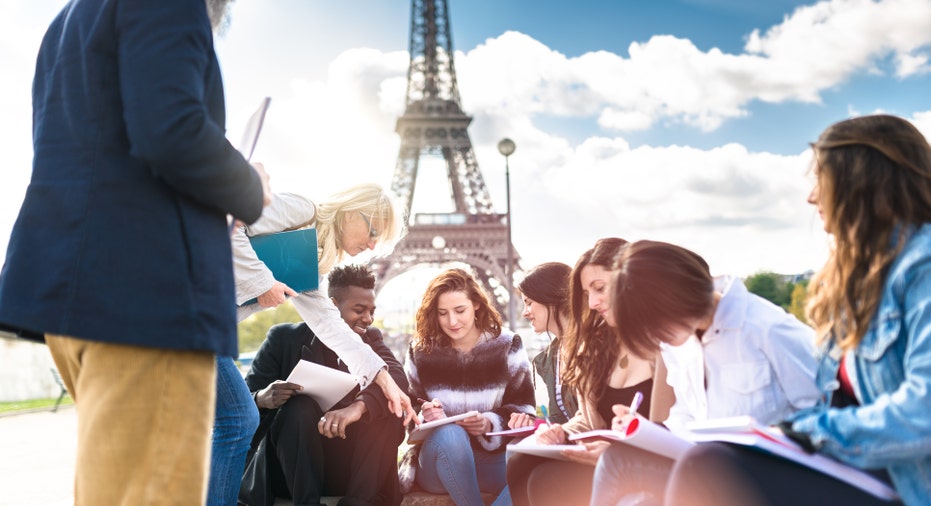 International study can be an exciting way to see the world and experience different cultures while working toward a college degree. 
Approximately 341,000 U.S. students opted to study internationally during the 2017-18 academic year, according to the Institute for International Education. Students can enroll in semester abroad programs or apply to an international degree program if they're looking for a more immersive experience. 
Aside from working out travel plans and living arrangements, it's also necessary to consider the costs of studying abroad. Students may be surprised to learn that there are a number of international schools eligible for federal student loans. 
APPLYING FOR A STUDENT LOAN? 3 THINGS TO KNOW BEFORE BORROWING FOR COLLEGE
"If you're enrolled in a U.S. college and participating in a semester abroad, you can use federal student aid to pay for it if the study abroad program is accepted for credit by the U.S. home institution," said Mark Kantrowitz, publisher and vice president of research at SavingForCollege.com. 
Kantrowitz said students who are spending the entirety of their college career at a foreign school can use federal student loans to pay for it if the school has signed a program participation agreement with the U.S. Department of Education. As of 2020, there are just over 400 foreign colleges and universities that have such an agreement in place. 
The list includes schools from around the world, including the University of Montreal, Copenhagen Business School and France's International Space University. Federal student loans can also be applied at medical schools, such as the Medical University of Lublin in Poland. 
COLLEGE STUDENT'S GUIDE TO GOING TO SCHOOL OUTSIDE OF U.S.
Applying for federal student aid to pay for foreign study is no different from applying for loans to pay for college in the United States. Students must complete the Free Application for Federal Student Aid (FAFSA). This form is used to determine eligibility for loans, work-study programs, federal grants and scholarships. 
Borrowers may qualify for Direct Subsidized or Unsubsidized Loans at the undergraduate level, while graduate students could be approved for PLUS Loans. In the case of international schools eligible for federal student loans, Kantrowitz says there's one caveat students need to know. Only loans, not work-study awards, can be used to pay for study abroad. 
Once approved, loan funds are disbursed directly to the school. Students would then be responsible for repaying them the same as they would loans borrowed to pay for U.S. schools. Loans used to pay for foreign study aren't excluded from loan forgiveness programs. 
Getting the process started begins with making sure students are eligible for federal student aid. From there, they can research which schools participate in federal loan programs through the Department of Education. 
UNEXPECTED CREDIT REPORT ITEMS SHOWING UP? THIS COULD BE WHY
One final note: students may also apply for private student loans if federal loan funding isn't enough to pay for international study. It's important to compare each private student loan company to find the best student loans at the most favorable interest rates. Keep in mind that private lenders may require a cosigner for approval.