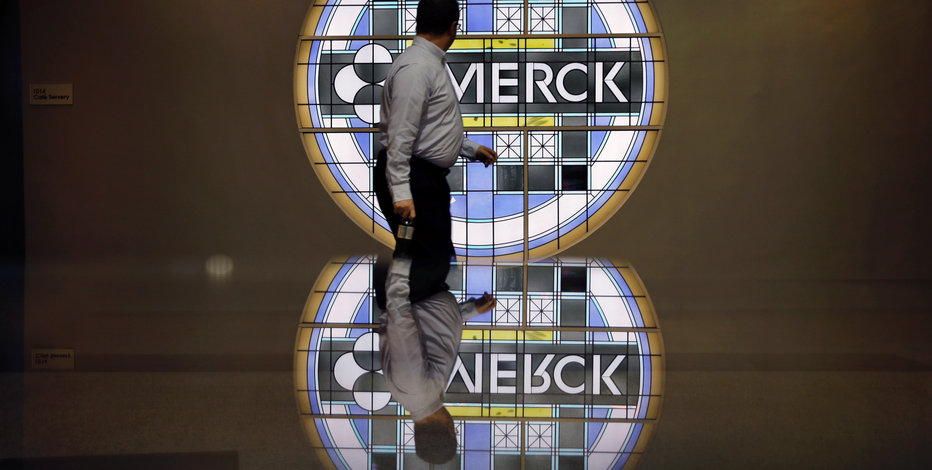 Drugmaker Merck (NYSE:MRK) posted a loss of $872 million in the fourth quarter as a big charge related to the recent U.S. tax overhaul more than offset higher medicine sales.
Its adjusted earnings still topped Wall Street's expectations, though. The maker of Januvia diabetes pills and the cancer drug Keytruda took a charge of $2.6 billion to cover half of a one-time tax of $5 billion for "repatriating "profits held overseas.
The tax will be paid over eight years, and the amount may be adjusted. Merck said that because of the lower tax rates under the overhaul, it now plans to invest about $12 billion over five years on capital projects, with $8 billion of that to be spent in the U.S.
In Friday premarket trading, shares rose 14 cents to $60.
Merck also said it plans to give nonexecutive employees an unspecified long-term incentive award in the second quarter and to continue ongoing investments in research and business development, as well as buying back shares and supporting its dividend.
The Kenilworth, New Jersey-based company's net loss in the quarter was 32 cents per share. In the year-ago quarter, which was also weighed down by one-time charges, Merck lost $594 million, or 22 cents per share.
Excluding the tax charge and one-time costs in the latest quarter, earnings came to 98 cents per share, 4 cents better than the forecast of analysts surveyed by Zacks Investment Research.
Merck posted revenue of $10.43 billion in the period, just shy of expectations of $10.45 billion.Sales of prescription drugs rose 4 percent to $10.43 billion, led by Januvia, the combo pill Janumet and Keytruda, one of the top new cancer drugs that work by revving up the immune system to fight tumors.
It's approved for lung, skin and several other cancer types and in testing for others. Sales of veterinary medicines jumped 11 percent to $981 million in the quarter, while other income from partnerships and other sources fell by half to $162 million.
For all of 2017, Merck posted net income of $2.57 billion, or 93 cents per share. Its adjusted profit was $3.98 per share. Revenue totaled $40.1 billion.
Merck said that it expects 2018 earnings in a range of $4.08 to $4.23 per share, with revenue in a range of $41.2 billion to $42.7 billion. Analysts polled by FactSet predict earnings of $4.10 per share on revenue of $41 billion.
Continue Reading Below
Advertisement