"Gloom, Boom & Doom Report" Editor Marc Faber discussed his outlook for the markets and how investors should adjust their portfolios.
GM will move axle production from Mexico to Michigan, and Hyundai is thinking about building another U.S. factory.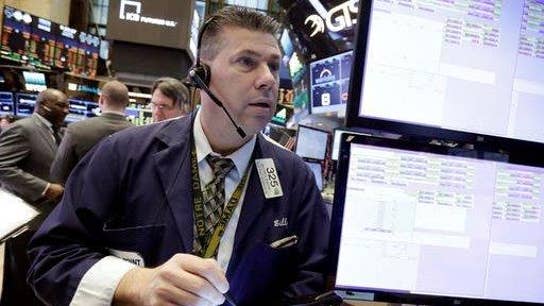 'Gloom, Boom & Doom Report' Editor Marc Faber discusses his outlook for the markets.
Some of the biggest companies in far away lands may perform better- than-expected under President-elect Trump.
The exchange traded fund industry is filled with index-based products, but indexing is not always exciting.
The Dow 30 are looking real good which is dialing up interest in DJIA ETFs.
U.S. stocks came off session lows on Tuesday as gains in consumer staples stocks countered the decline in banks and healthcare companies.
Morgan Stanley (MS) on Tuesday reported fourth-quarter earnings of $1.67 billion.
MINNEAPOLIS (AP) — UnitedHealth Group Inc. is reporting fourth-quarter net income of $1.9 billion.