Industries
Retailers have a new challenge as the holiday shopping season gets underway. Expect extra shipping fees during the busiest weeks.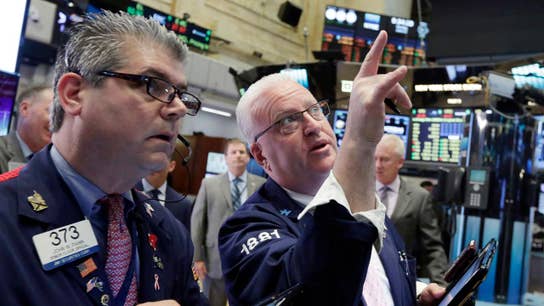 Portfolio Strategy Optimal Capital's Frances Newton Stacy, Height Securities senior analyst Stefanie Miller and Kaltbaum Capital Management President Gary Kaltbaum on whether the Federal Reserve will raise interest rates and how their decision ...
Wall Street closed higher in a half-day session on Friday, led by technology stocks, with Amazon and retail shares getting a boost on signs of a strong start to the U.S. holiday shopping season.
Asian stock markets were mixed Friday with investors finding little guidance after Wall Street closed for the Thanksgiving holiday and Chinese markets in focus after a big sell-off the previous day.
Beginning Dec. 26, investors can diversify their cannabis holdings with just one click.
The total U.S. stock market has gained over 20% during the past year and is doing great. But for U.S. investors that are under-weighted to foreign stocks, it's not so great. Why? Because foreign stocks have convincingly outperformed U....
The case for buying silver, gold and other commodities can be made right now.
U.S. tractor maker Deere & Co's profit jumped as it sold more farm machinery in overseas markets, particularly in South America.
U.S. stocks are opening higher Tuesday as most industries, including technology and health care companies, start the day with solid gains.
Personal computer and printer maker HP Inc. posted a jump in revenue during the fourth quarter and earnings that met market expectations.