Markets
U.S. equity markets were sharply lower as gloomy sentiment returned to Wall Street.
If you don't have a lot of spare change, you can still start investing by putting money into a mutual fund or an exchange-traded fund. But which one is...
When Barron's interviewed Scott Eldridge, head of fixed income product strategy at Invesco's PowerShares family of exchange-traded funds last March, he came up with three ETF suggestions for investors looking for income in a rising rate ...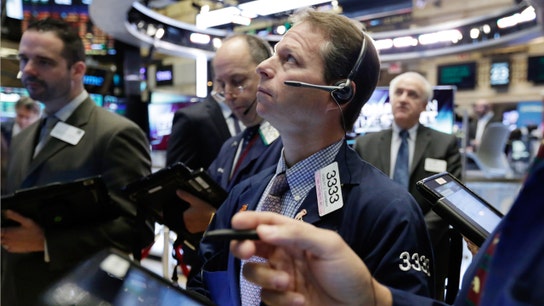 Gloom, Boom & Doom Report Editor Marc Faber argues the market is going to drop at least 40%.
Hasbro's quarterly revenue jumped 12.8 percent, helped by strong holiday demand for toys based on "Star Wars: The Force Awakens" and "Jurassic World" movies, which were released last year.
LinkedIn might be the go-to website for job seekers and other professionals to grow their business connections, but it was not one Wall Street wanted to touch Friday as the share price was under considerable pressure.
Tyson Foods, the biggest U.S. meat processor, reported a 49 percent rise in quarterly profit, helped by lower feed and livestock costs.