United States looks to ensure China doesn't benefit from $52B CHIPS Act
Companies making computer chips in China, Russia, North Korea, Iran to face restrictions under CHIPS Act
The Commerce Department announced a proposed regulation that would prevent adversarial countries like China from using technology developed out of the $52 billion CHIPS and Science Act against the U.S. or its allies.
Congress enacted the bipartisan CHIPS Act last year, which includes a requirement that the Commerce Department develop regulations to prevent companies that receive some of the billions of dollars in incentives for developing and manufacturing semiconductors in the U.S. from doing business with foreign countries of concern. Specifically, the bill names the People's Republic of China, Russia, Iran and North Korea as countries where funding recipients can't expand semiconductor manufacturing for 10 years.
"The innovation and technology funded in the CHIPS Act is how we plan to expand the technological and national security advantages of America and our allies; these guardrails will help ensure we stay ahead of adversaries for decades to come," Commerce Secretary Gina Raimondo said in a press release Tuesday.
BIDEN ADMIN TELLS COMPANIES SEEKING CHIPS FUNDING TO AVOID STOCK BUYBACKS, PROVIDE CHILD CARE PLANS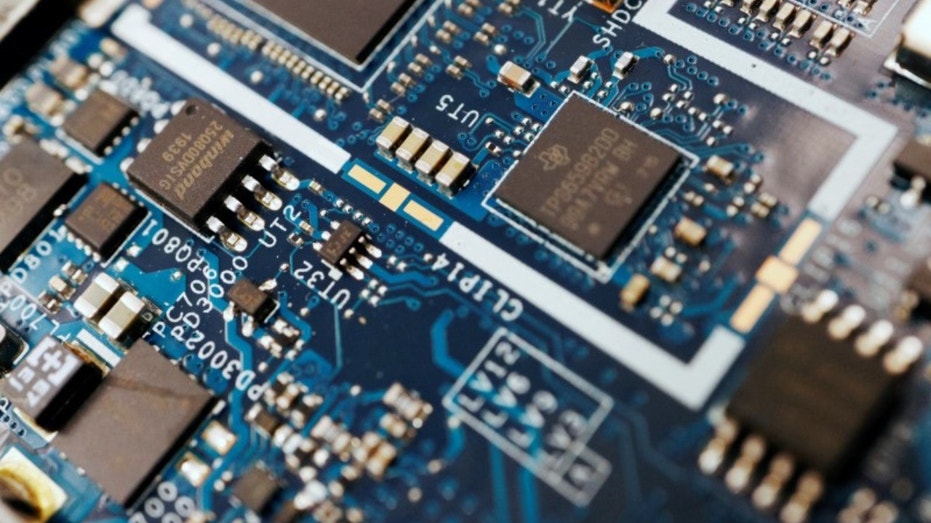 "CHIPS for America is fundamentally a national security initiative and these guardrails will help ensure malign actors do not have access to cutting-edge technology that can be used against America and our allies," Raimondo added. "We will also continue coordinating with our allies and partners to ensure this program advances our shared goals, strengthens global supply chains, and enhances our collective security."
Entities receiving incentives under the CHIPS Act can't engage in "significant transactions" above $100,000 to expand semiconductor manufacturing for lead-edge and advanced facilities in foreign countries of concern for 10 years after receiving the funds. 
US AIMS TO CREATE SEMICONDUCTOR MANUFACTURING CLUSTERS WITH CHIPS ACT FUNDS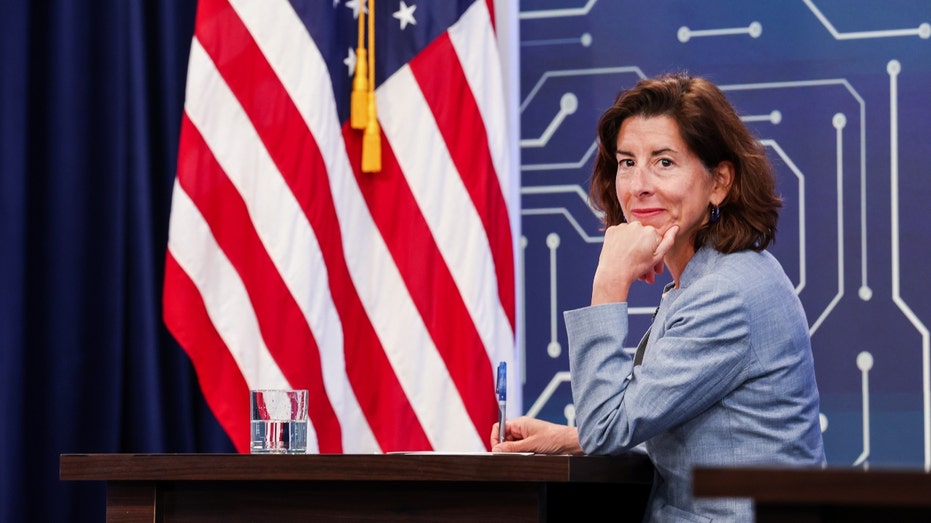 The law also prohibits recipients from engaging in joint research or technology licensing efforts with a foreign entity of concern if those activities are related to technology or a product that raises national security concerns.
Companies receiving CHIPS Act funding would have only a limited ability to expand existing legacy facilities in foreign countries of concern. Recipients would be prohibited from expanding a facility's production capacity beyond 10%.
New legacy facilities could only be built if the facilities' output "predominantly serves" the domestic market of the foreign country of concern where the legacy chips are produced, which the rule defines as 85% of legacy chips being incorporated into final products in that country.
GET FOX BUSINESS ON THE GO BY CLICKING HERE
The Commerce Department is seeking comment from the public on the proposed rule for 60 days, and feedback from industry, allies and partners is expected to inform the final rule published later this year.