Silicon Valley Bank donated millions to Black Lives Matter-related groups, social justice causes, records show
Critics have pointed to red flags surrounding Silicon Valley Bank ahead of its collapse
Silicon Valley Bank, which collapsed on Friday after a classic bank run, donated more than $73 million to groups related to the Black Lives Matter movement, online records show. 
A database from the conservative Claremont Institute shows the bank donated around $73,450,000 to the BLM movement and other social justice-related causes.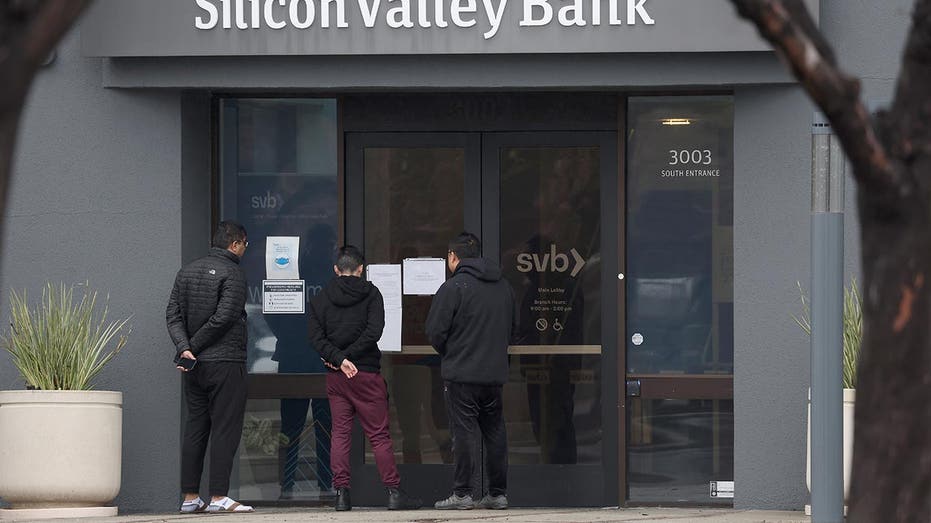 As first reported by The Federalist, the now-defunct bank pledged in the summer of 2020 – when the nation was gripped by racial unrest after the police custody death of George Floyd – to increase its commitment to "diversity, equipment, and inclusion (DEI)" in the workplace. 
A report from August 2020 highlighted the fact that around two-thirds of the bank's workforce met the "diversity" criteria. Another report that year touted SVB's achievements in supporting minorities.  
SIX BANKS FLAGGED FOR CONCERNING CREDIT RATINGS AFTER SVB FAILURE
In an introductory letter to the report, CEO Greg Becker said SVB touted employee matching programs that focused on "pandemic response, social justice, sustainability, and supporting women, Black and Latinx emerging talent, and other underrepresented groups." 
FOX Business has reached out to BLM for comment. 
Some figures on the right have tried to draw a connection between Silicon Valley Bank's so-called "woke" priorities and its inevitable demise.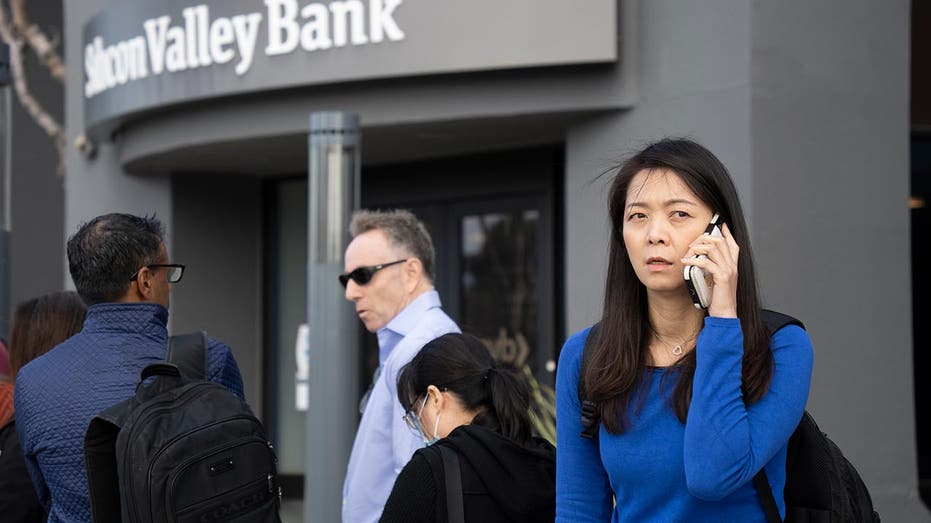 Rep. James Comer, R-Ky., on Sunday argued that Silicon Valley Bank was "one of the most woke banks in [its] quest for the ESG-type policy and investing." 
Environmental, Social, and Governance, or "ESG," refers to non-financial standards used by asset managers and investors in financial decision-making.
"This could be a trend and there are consequences for bad Democrat policy," Comer said during a segment on Fox News' "Sunday Morning Features." 
The left, meanwhile, has pointed to President Trump's signing of the Economic Growth, Regulatory Relief, and Consumer Protection Act, which rolled back key regulations put in place after the 2008 financial crisis. Former Rep. Barney Frank, D-Mass., served on the board of Signature Bank, which was shut down in connection with SVB's collapse. He has said that the 2018 regulatory change played no role in either bank's issues. 
CLICK HERE TO GET THE FOX BUSINESS APP
Other critics have pointed to many red flags surrounding the bank, including its rapid growth since the COVID-19 pandemic, its unusually high level of uninsured deposits, and its many investments in long-term government bonds and mortgage-backed securities, which tumbled in value as interest rates rose. 
The Associated Press contributed to this report.