Miami mayor speaks out against socialism 'driving poverty, immigration'
Miami mayor says migrant crisis partly due to a rise of socialist ideology
Miami Mayor Francis Suarez is fired up over the latest migrant surge along America's southern borders, arguing part of the influx problem stems from a recent rise of socialism on "Varney & Co." Wednesday.
"The United States has ignored the rise of socialism for decades in our hemisphere. Cuba, its number one export is its ideology," Suarez told host Stuart Varney. "And what we've seen them do throughout the last 50 years or 60 years since Castro has been in power, is spread this ideology to Venezuela, Nicaragua."
Cuba, which lies just 90 miles south of Florida's shoreline, has long been controlled by dictator Fidel Castro's communist and socialist tyranny.
"Castro's socialist regime made the government the dominant force in society from cradle to grave," Cuban refugee Alex Sanchez previously wrote for FOX Business. "Those socialist changes, which included nationalizing private property, caused widespread misery."
Suarez warned that other South American countries are experiencing a socialist uprising, which he argued plays a role in the recent wave of migrants into the U.S.
RED-HOT MIAMI HOUSING MARKET EXPECTED TO DEFY 2023 COST CORRECTION AS BLUE STATE EXODUS CONTINUES
"You have situations in Argentina, in Chile, recently with the election in Brazil, in Colombia, Peru is up in the air," the mayor listed.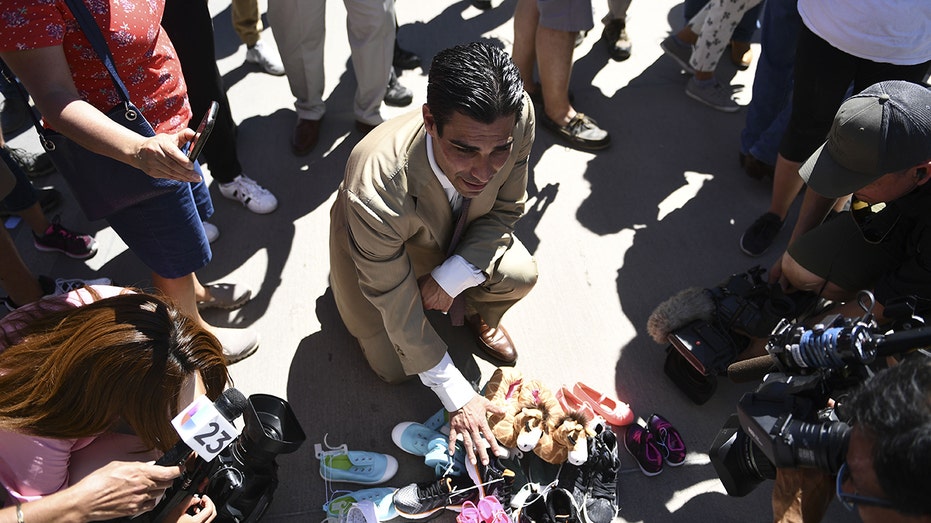 The number of migrant encounters at the southern border in December surpassed 250,000 in December alone, Customs and Border Protection (CBP) confirmed last Friday — marking a new high for the Biden-era border crisis as it enters its third year.
Less than two weeks ago, Florida saw dozens of illegal immigrants make landfall on Fort Lauderdale Beach just north of Miami. A Florida government spokesperson told Fox News Digital that 8,400 migrants have been intercepted in the Florida Keys since August.
Florida Gov. Ron DeSantis signed an executive order just days before the Jan. 13 event, activating the Florida National Guard to assist local law enforcement in the state with the influx of migrants coming into South Florida from Cuba and other Caribbean nations.
"You have a massive shift which creates a tremendous amount of poverty in the region, which creates immigration pressure. So no one is articulating the fact that increasing socialism in our hemisphere is driving poverty, which is driving immigration," Suarez said of the recent migrant boats.
Miami's mayor called for his fellow U.S. leaders to help in stomping out socialism by building a strategy of "de-powering China."
"We have a tremendous amount of our supply chain in China, including our microchips, 80% of which are produced in Taiwan. Bringing that into our hemisphere, trying to create more prosperity in our hemisphere, which shores up our supply chain, and hopefully, by creating more prosperity in our hemisphere, we're going to decrease the incentive for people in this hemisphere to want to come to the United States," Suarez explained.
The mayor expressed wanting to find a legal solution to supporting migrants' humanitarian desire of creating success for themselves and their families, and ensuring that their tomorrows are better than their yesterdays.
GET FOX BUSINESS ON THE GO BY CLICKING HERE
"That's what everybody in the world wants, and everybody finds it here in the U.S.," Suarez said. "Imagine what it would take for you, in your life, to sacrifice everything - even your life - to get in a makeshift watercraft in Cuba without any propulsion, without a motor and risk 90 miles just to get to the United States of America."
"It is such a dramatic decision that someone has to make in their life," the Miami mayor continued. "I think sometimes we under-appreciate what we have here in our country."
Fox News' Adam Shaw and Andrew Mark Miller contributed to this report.