What's the difference between subsidized and unsubsidized student loans?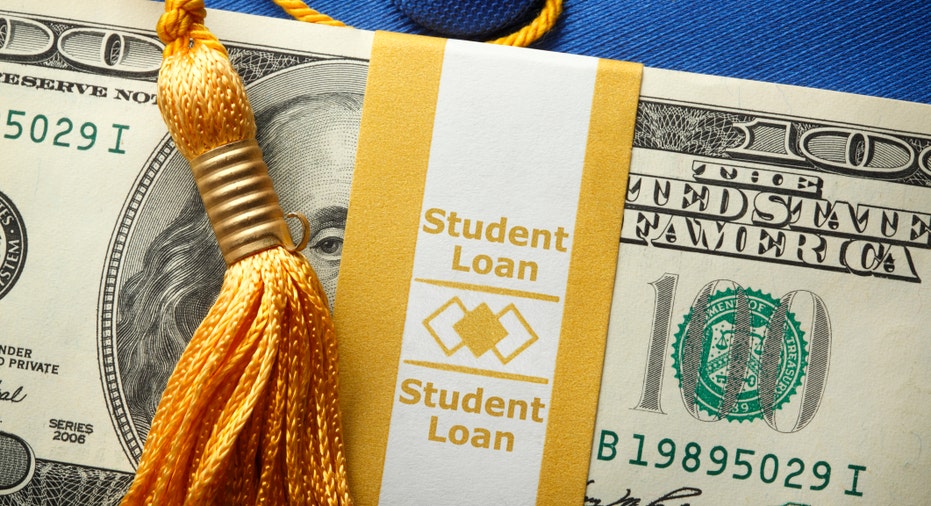 Student loan debt has become a financial crisis, prompting politicians on both sides of the aisle to propose competing solutions for beleaguered borrowers. But despite the focus on debt challenges faced by current grads, high schoolers remain largely unaware of different financial aid options.
For young people exploring how to pay for college, understanding different loan types is essential. In particular, it's important to learn how federal student loans work as a federal subsidized loan is often the most affordable option.
Subsidized student loans vs. unsubsidized student loans
Subsidized student loans are one of several types of loans available through the Direct Loans program. Others include unsubsidized federal loans, Direct PLUS loans and Direct Consolidation Loans. 
WHAT IS THE 2+2 PROGRAM TO REDUCE STUDENT LOAN DEBT?
All these loans have certain features in common including generous forbearance and deferment policies allowing borrowers to pause payments; a choice of repayment plans including income-driven options; and the possibility for borrowers in public-service jobs to earn loan forgiveness.
But subsidized loans also offer another important feature: The federal government pays interest on them while students are in school at least half-time, during a six-month grace period after graduation, and when students qualify for other deferments. 
This can save borrowers thousands, as interest on other student loans generally begins accruing when funds are disbursed. Often, interest accrues for years as students put off making payments while completing their degrees. When loans finally enter repayment, the unpaid interest is capitalized or added onto the loan balance.
But this doesn't happen with subsidized loans. Because the government pays the interest, your balance won't go up during times you make no payments because you're in school, in your grace period, or you've qualified for deferment. You'll graduate owing exactly what you borrowed without thousands of dollars in interest added on.
How do subsidized student loans compare to other federal student loans?
All federal student loans require borrowers to apply for funding using the Free Application for Federal Student Aid (FAFSA). Both subsidized and unsubsidized loans have the same low federal student loan interest rate that borrowers qualify for regardless of credit history.
HOW STUDENT LOANS CAN AFFECT YOUR CREDIT SCORE
But there other differences between subsidized and unsubsidized direct loans that go beyond how interest is applied. Here are some of them:
Subsidized loans are available only to undergrads enrolled in school at least half the time. While undergrads can qualify for both subsidized and unsubsidized loans, grad students can only get unsubsidized aid.
Subsidized loans are available based on financial need while borrowers don't need to prove economic hardship to qualify for unsubsidized loans.
There are lower borrowing limits for subsidized loans. There are both annual and lifetime loan limits that apply to combined subsidized and unsubsidized loan balances. Lifetime limits are higher for unsubsidized loans, especially for graduate or professional students.
There's a time limit on using subsidized loans: They're available to borrowers for up to 150 percent of the published length of their academic program if borrowers took their first loan after July 1, 2013. For a borrower obtaining a four-year degree, subsidized loans would be available for a maximum of six years. No such time limit applies to unsubsidized loans.
Although subsidized loans are more restrictive in terms of who can borrow, how much you can borrow, and when you can borrow, it's always best to max out these before taking on other debt to fund your education. Dependent undergrads can borrow up to $31,000 in combined subsidized and unsubsidized loans, but no more than $23,000 of this amount can be in subsidized loans.
APPLYING FOR A STUDENT LOAN? 3 THINGS TO KNOW BEFORE BORROWING FOR COLLEGE
Subsidized student loans cost less than most other student loans
A low federal interest rate and government subsidization makes direct subsidized loans one of the most affordable types of educational financing. Only after exhausting your eligibility should you turn to unsubsidized federal loans, then to other financing sources including private loans or PLUS Loans.
And, however you borrow, always do your research, ensure you understand your loan terms and provide your personal information only to reputable lenders to avoid falling victim to student loan scams. By being smart about how you borrow, you can make debt payback easier once you've earned your degree.