Financial aid award letters: What to know and how to compare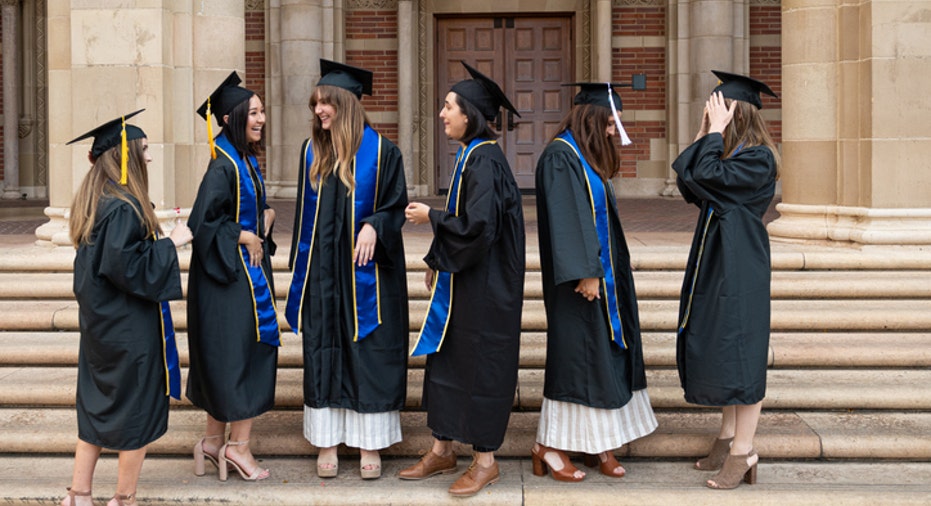 You've been accepted into several colleges (bravo!), and now it's time to compare your options. For many high school seniors, the decision boils down to money—and that's where financial aid award letters come in.
Depending on your academic achievements and financial qualifications, you may have received financial award offers with your college acceptance letters, but comparing these offers can be a little tricky, since there's no standardized format for financial aid award letters. However, there are common features that you can assess to effectively weigh your choices and determine which colleges are offering you the best financial incentives.
Here's what you need to know to decipher and compare financial aid award letters.
What a financial aid offer is
Also referred to as a merit letter, financial aid notification, or financial aid award package, a financial aid award letter says how much money you've received in grants, scholarships, and loans for one year of college (your financial aid offer can vary from year to year). If you submitted a Free Application for Federal Student Aid (FAFSA), a form that the federal government uses to assess your financial need and ability to pay for college, and were approved for financial aid, every school that accepted you will send you a financial aid award letter.
The letter will indicate whether you've qualified for any form of federal aid, such as Pell Grants, Federal Supplemental Educational Opportunity Grants (FSEOG), Stafford Loans, PLUS Loans, Perkins Loans, and Federal Work-Study jobs, and whether the college is offering you any merit or need-based aid out of its own funds.
The caveat? According to a study by UAspire and the New America Foundation that reviewed 11,000 financial aid letters sent by about 5,000 public and private colleges to the high school graduating class of 2016, one-third of the letters failed to mention the overall cost of attendance (i.e., tuition, fees, textbooks and supplies, room and board, and miscellaneous expenses).
How to interpret the lingo
Interpreting a financial aid award letter requires a basic understanding of these terms:
Student loans. This is money that's being offered from the federal or state government that you have to pay back.

Grants or scholarships. Considered "gift aid," grants and scholarships are free funds for college that you don't have to repay. Grants are typically need-based and provided by the federal or state government, while scholarships are generally merit-based and awarded by a school, company, or private organization.

Federal work-study. This program, funded by the federal government, allows you to work a part-time job to earn financial aid.

Expected Family Contribution (EFC). This is how much money your family is expected to be able to pay for your college education, as measured by your family's household income and assets.

Graduate fellowships. Awarded by colleges or foundations, fellowships are academic awards that pay for living expenses, or provide a stipend, in exchange for you to conduct research during your graduate studies.

Assistantships. These are stipends provided by colleges to students that are pursuing a master's or doctoral degree in return for service either as research assistants, teaching assistants, or teaching associates.
How to compare financial aid offers
Now that you understand your financial aid offers, it's time to see how they measure up to determine what college is offering you the best deal.
Instead of doing the math yourself, you can simplify things by using an online financial aid calculator to crunch the numbers for you automatically to compare your aid awards from several schools. Once you have those figures in front of you, you'll have a clear picture of how much financial aid each college is offering you—equipping you with the information that you need to weigh your financial aid offers.