Credit card lost or stolen? What you need to do immediately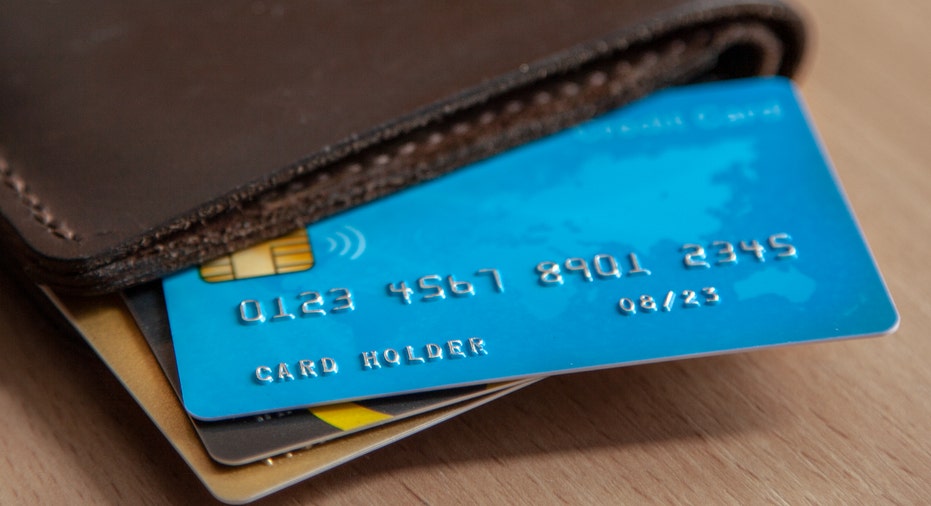 Credit card fraud is a crime that can affect anyone, and lost or stolen credit cards are one way in which thieves can use your account without your permission.
Most credit card companies offer zero-liability fraud protection, which means that if someone makes unauthorized charges with your card, you won't lose any money as a result. But it can still cause unnecessary stress and leave you feeling violated.
Here are some steps you can take with lost or stolen credit cards.
BOOST YOUR CREDIT SCORE WITH THESE SIMPLE STEPS
Lock your account
If you can't find your credit card or you know someone has taken it, the first step to take is to stop potential fraud from happening. With many credit cards, you can lock your card through your online account or from your mobile app. Among national issuers, that includes:
American Express
Barclays
Capital One
Chase
Citi
Discover
Wells Fargo
If you end up finding the card, you can unlock your account and continue using it as if nothing happened. 
Report it to your credit card company
If you can't find your lost card or you know that someone has taken it, call your credit card company to report it lost or stolen.
Depending on the bank, you may be able to do this online or through the mobile app, or you can call the customer service team. Note that if you're not in the U.S., you may need to call collect. 
HOW TO CHECK YOUR CREDIT CARD SCORE FOR FREE WITHOUT PENALTY
Once you request a replacement card, you'll typically receive one for free within a week. However, the actual timeframe can vary by issuer and whether you're in the U.S. or abroad. Discover is notable for its free overnight delivery to any U.S. street address. A customer service representative can help you identify any fraudulent charges to make sure you're not liable for unauthorized ones, and replace your card.
In some instances, you may also be able to get some emergency cash in the form of a cash advance on your credit card. This can come in handy if you're overseas and lose your entire wallet or purse.
Update your billing information
To prevent potential fraud, credit card companies will close your current account and open a new one with a different number. This means that if you've used your card for recurring bills like Netflix or your gym membership, you'll need to update those accounts with the new card information.
To identify which bills you need to update, take a look at your most recent billing statement and identify transactions that occur regularly, then log into your online accounts or call the company to update the card number. 
While you're doing this, don't forget recurring charges that occur less regularly, such as annual memberships and quarterly or semi-annual insurance payments. 
How to avoid losing your card in the future
While you typically won't suffer any monetary damages if someone steals your credit card, it can still be a stressful experience. Here are things you can do to avoid losing your new credit card in the future:
UNEXPECTED CREDIT REPORT ITEMS SHOWING UP? THIS COULD BE WHY
Keep your card at home and use a mobile wallet like Apple Pay or Google Pay instead.
Only keep the cards you regularly use in your wallet or purse.
Make sure you put your card back after using it to purchase something online or over the phone.
Don't let anyone use your credit card unless it's someone you trust.
Keep your wallet or purse with you at all times, if possible.
There's no surefire way to stop credit card fraud completely, but these tips can help limit your exposure.