Best short-term loans: Compare your options
Short-term loans can provide quick funding in an emergency if you don't qualify for a traditional loan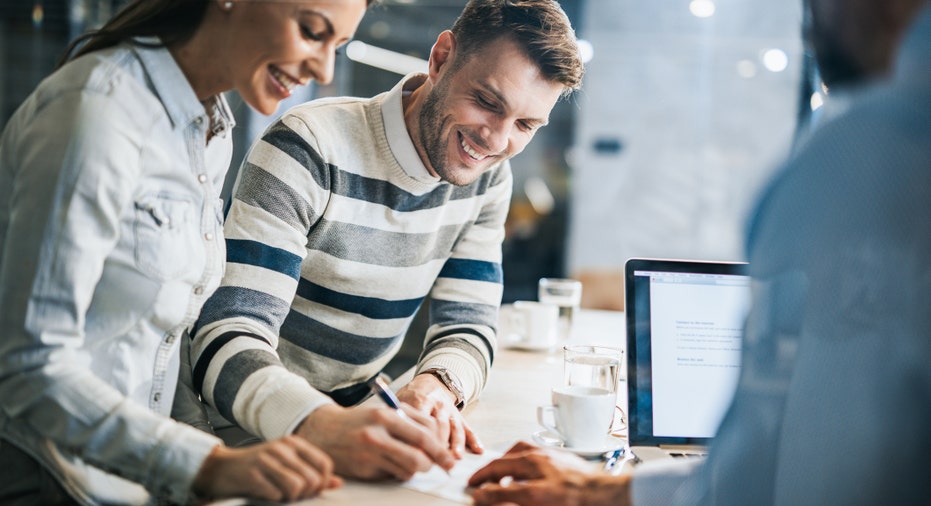 Short-term loans can be a helpful financial solution for a variety of situations. They're commonly used by small businesses and individuals who may not qualify for a traditional loan. If you're looking to save money on interest, you may find a short-term loan fits your needs. 
The biggest difference between a long-term loan and a short-term loan is the repayment period. Short-term loans have a smaller repayment window, usually between three and 18 months, while long-term loans have a repayment period of 24 months or more.
Short-term loans are also usually less expensive (since you spend less time repaying interest) and have lower borrowing limits. If you have less-than-perfect credit, you're more likely to qualify for a short-term loan than a long-term loan. So, if you're looking for fast cash and this sounds like the loan option for you, keep reading to learn more. 
Best short-term loans
Finding the right loan for your needs takes a bit of research. Start your search by comparing the following four Credible partner lenders: 
Avant
Avant may give you a personal loan even if you don't have a great credit score, but be aware the lender charges some fees, including an upfront administration fee.
Minimum credit score: 550
Loan amounts: $2,000 to $35,000
Loan terms: 2 to 5 years
Fees: Administration, late, dishonored payment 
Best for: People with poor to fair credit
LendingPoint
LendingPoint offers personal loans to borrowers with lower credit scores. The loan origination fee varies depending on your state. 
Minimum credit score: 580
Loan amounts: $2,000 to $36,500
Loan terms: 2 to 4 years
Fees: Origination fee (3% to 6%)
Best for: Borrowers with lower credit scores who have a minimum income of $20,000
OneMain Financial
OneMain Financial doesn't have a minimum credit score to qualify, but its interest rates tend to fall on the higher end. 
Minimum credit score: None
Loan amounts: $1,500 to $20,000
Loan terms: 2 to 5 years
Fees: Origination fee
Best for: Borrowers who don't qualify for a personal loan elsewhere
PenFed
PenFed offers attractive interest rates and is a good option for borrowers with great credit. 
Minimum credit score: 670
Loan amounts: $600 to $50,000
Loan terms: 1 to 5 years
Fees: None
Best for: Smaller loans
Use Credible to easily compare personal loan rates all in one place.
Other short-term loans to consider
The following three lenders aren't Credible partners, so you won't be able to easily compare your rates with them on the Credible platform. But they may also be worth considering if you're looking for a short-term loan. 
Affirm
Affirm offers small personal loans and doesn't charge any fees.
Minimum credit score: Does not disclose
Loan amounts: $50 to $17,500 
Loan terms: 3, 6 or 12 months
Fees: None
Best for: Small loans
Oportun
With Oportun, borrowers can get their funds in as little as 24 hours. 
Minimum credit score: Does not disclose
Loan amounts: $500 to $5,000 (varies by state)
Loan terms: Starting at 12 months
Fees: Origination or tax stamp (varies by state), late, returned checks
Best for: Fast funding
PNC Bank
PNC Bank offers personal loans online or at any of its branches. The lender doesn't charge origination or application fees. 
Minimum credit score: 650
Loan amounts: $1,000 to $35,000
Loan terms: 6 months to 5 years
Fees: No application or origination fees
Best for: Borrowers who prefer an in-person experience
Methodology
Credible evaluated the best short-term personal loan lenders based on factors such as customer experience, minimum fixed rate, maximum loan amount, funding time, loan terms and fees. Credible's team of experts gathered information from each lender's website, customer service department and via email support. Each data point was verified to make sure it was up to date.
With Credible, you can compare personal loan rates from multiple lenders in minutes.
How to qualify for a short-term loan
While you may be able to get a short-term personal loan with a low credit score, you'll pay higher interest rates and may not qualify for as much as someone with a higher credit score. 
Lenders look at several factors when considering your application, including:
Credit history and score — All reputable lenders will review your credit score and credit history. Ideally, you should have a score above 600 to maximize your chances of approval, though some lenders offer loans to borrowers with scores in the low 500s. You can raise your credit score by making payments on time, reducing balances on other debt and increasing your income.
Verifiable income — Lenders want to know they'll get their money back, so you'll typically need to provide proof of income when you apply for a loan. Proof of income could include tax returns, W-2s or bank statements. If you're self-employed, the lender may want to see evidence of regular incoming funds to your accounts.
Bank account — In most cases, you'll need a bank account to receive your loan funds. Many lenders offer an entirely online application and approval process, so having an account for direct deposit will simplify the process. Additionally, you may need an account to prove that you have regular income.
How to choose a short-term loan
No matter where you choose to get your short-term loan, make sure you compare lenders to ensure that you're getting the best deal for your situation. Before applying for a loan, consider the following: 
The amount you can afford to borrow
Interest rate
Loan origination fee
Monthly payment
Repayment terms
The reputation of the short-term lender
Short-term loans can be a great way to cover yourself in an emergency, but you'll get the most significant benefit from them if you can repay the loan quickly and avoid predatory short-term lenders, like those that offer payday loans.
Remember, a bank, credit union or online lender can offer you a short-term loan, and if your credit score is good, you may find it easier to qualify. 
Use Credible to guide you through the online loan application process and compare loan rates from multiple lenders.
Alternatives to short-term loans 
If you're unsure if a short-term personal loan is right for you, consider these alternatives: 
Personal line of credit 
With a personal line of credit, you borrow a set amount of money, and you can access the funds as often as you need to, as long as you pay off what you owe. Keep in mind, you may be subject to monthly fees even if you don't use the funds. 
Credit card 
Paying for your expenses on a credit card is another way to tackle an emergency. You may be able to qualify for a low-balance credit card even if you're unable to get a personal loan. With regular payments, you may even be able to increase your spending limit. A credit card with an intro 0% APR offer could enable you to pay off your debt without any interest, as long as you do so before the introductory period ends. But credit cards that don't offer a 0% APR offer typically have higher interest rates than personal loans. And many credit cards come with annual fees.
Payday loan
Payday loans should only be considered as a last resort. While payday loan lenders advertise quick funds for any borrower, they charge astronomical fees and interest that equate to an APR as high as 300%. Late fees can make it even more challenging to get out from under the loan. If you do take out a payday loan, pay it off as quickly as possible and don't agree to extend the term of your loan, or you could pay hundreds or thousands of dollars more than what you borrowed.