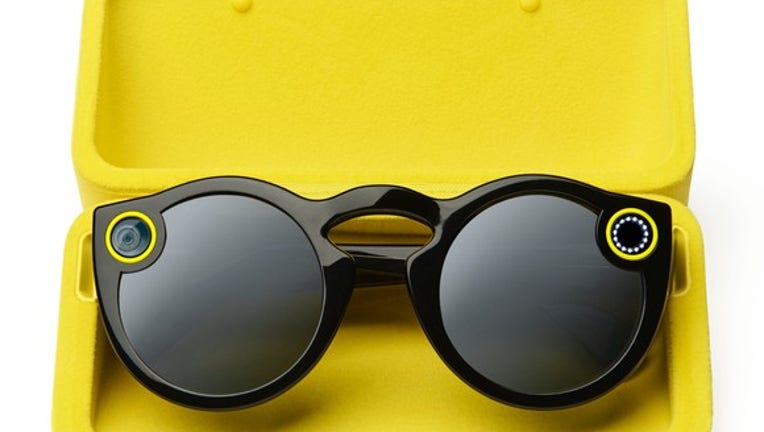 This just keeps getting weirder.
In addition to a few other bizarre aspects of Snap's (NYSE: SNAP) forthcoming IPO later this week, the social media start-up is now expecting some investors to agree to rather unusual lock-up periods. It's not uncommon for early investors to agree to lock-up periods as a way to signal confidence to the broader market, but it's much less common for companies going public to ask investors of such holding commitments.
Lock-up periods are a way for freshly public companies to manage volatility, as early investors and employees who were given equity compensation are anxious to cash out shares as public investors try to digest whether or not the company is worth their investing dollars. A year is a particularly tall order to fill, but that's evidently what Snap is seeking from some institutional investors.
Image source: Snap.
Who's the one really afraid of commitment here?
In an amended S-1 filed Monday, Snap disclosed that it hasn't reached any firm agreements for a one-year holding period, though not for a lack of trying.
This is strange in and of itself, but it gets even more suspicious when you consider the fact that Snap also amended the lock-up period that applies to its own employees. Lock-up periods of 180 days are pretty standard, but Snap has reduced that to 150 days for employees, which is also the same amount of time that Snap's founders and early investors have to wait before selling shares -- even more shares than they're selling in the IPO.
Even more troubling is the fact that during the IPO roadshow, Snap's management could not lay out a vision as to where the company would be in five years. So while insiders, early employees, and early investors are able to cash out early, Snap:
will not allow public investors any votes whatsoever,
has incredible financial pressure to grow an advertising business in which it has little experience in order to meet massive cloud spending commitments, and
is valued even more expensively than Twitter was at its IPO despite having comparable financials.
Snap wants us to be invested for the long haul?
Public investors need not apply
These agreements that Snap is seeking don't apply to retail investors for obvious reasons. It's not as if the company can ask you or I to commit, but it can ask a handful of institutional investors. Some retail investors will surely get in at the IPO pricing, which has yet to be determined, and allocations will be set when the offering is priced. But public investors should be incredibly wary of a company that clearly has little regard for them.
This is about as bad as it gets in terms of IPOs. Snap's IPO is an overt and shameless attempt for insiders and early investors to cash out on the hype that has surrounded Snapchat amid its growing popularity among teens and millennials. Even if Snap can build a moderately successful advertising business, there is virtually no way that Snap will prove to be a market-beating investment for the rest of us.
10 stocks we like better than Snap Inc.When investing geniuses David and Tom Gardner have a stock tip, it can pay to listen. After all, the newsletter they have run for over a decade, Motley Fool Stock Advisor, has tripled the market.*
David and Tom just revealed what they believe are the 10 best stocks for investors to buy right now... and Snap Inc. wasn't one of them! That's right -- they think these 10 stocks are even better buys.
Click here to learn about these picks!
*Stock Advisor returns as of February 6, 2017
Evan Niu, CFA has no position in any stocks mentioned. The Motley Fool owns shares of and recommends TWTR. The Motley Fool has a disclosure policy.