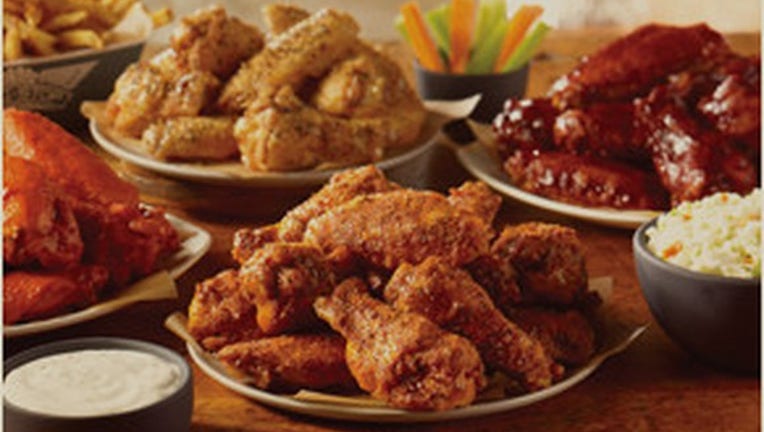 What happened
Shares ofWingstop Inc(NASDAQ: WING) were flying higher Friday after the fast-casual chain delivered a strong first-quarter earnings report. As of 12:34 p.m. EDT, the stock was up 12.1%.
So what
The Dallas-based, chicken-wing chain said revenue increased 20.4% to $26.6 million, overcoming a 1.1% dip in domestic comparable sales as total restaurant count increased 18.1% to 1,031 over the past year.The revenue figure beat estimates at $24 million.
Image source: Wingstop.
On the bottom line, earnings per share jumped from $0.15 to $0.22, topping expectations also at $0.15. Nearly all of Wingstop's restaurants are franchised, so the chain is less affected by same-store sales growth than some of its peers are.
CEO Charlie Morrison said, "We are pleased with the productivity of our development pipeline and improved trends in sales. We opened 33 net new restaurants in the quarter, including seven international restaurants." He also noted that sales trends improved in the back half of the quarter as the company launched national advertising, which should lead to better comps for the rest of the year.
Now what
For the full year, Wingstop said it expected low-single-digit domestic comparable sales growth, and overall revenue growth of 13% to 15%, better than the analyst consensus at 9.5%.
Management also said it expected EPS growth of 19%-21% to about $0.70, compared to the Wall Street view of just $0.64.
Wingstop has major ambitions of being a top 10 global restaurant franchise from just about 1,000 locations today. If the company can keep executing on its expansion and working toward that goal, the stock should surely keep moving higher.
10 stocks we like better than WingstopWhen investing geniuses David and Tom Gardner have a stock tip, it can pay to listen. After all, the newsletter they have run for over a decade, Motley Fool Stock Advisor, has tripled the market.*
David and Tom just revealed what they believe are the 10 best stocks for investors to buy right now... and Wingstop wasn't one of them! That's right -- they think these 10 stocks are even better buys.
Click here to learn about these picks!
*Stock Advisor returns as of May 1, 2017
Jeremy Bowman has no position in any stocks mentioned. The Motley Fool has no position in any of the stocks mentioned. The Motley Fool has a disclosure policy.