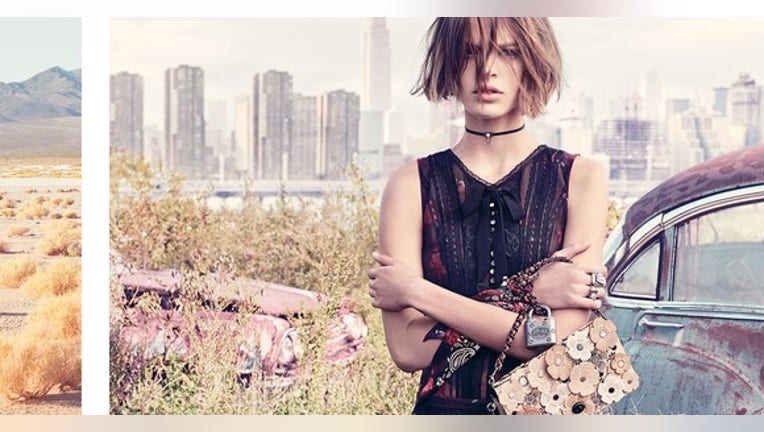 What happened
Shares of the high-end handbag and accessory makerCoach (NYSE: COH) gained more than 11% in early-morning trading today after the company released its fiscal third-quarter results that included better-than-expected earnings.
So what
For the quarter ended April 1, Coach reported sales of $995 million, down 4% year over year, but beat analyst estimates on profit. Earnings for the period grew about 7% to $0.43 per share as the company cut back on discounting, which helped its gross margin to expand. As Coach CEOVictor Luis said in the earnings release, "In a volatile and complex global environment, we delivered continued positive comparable store sales for the Coach brand in North America and gross margin expansion in each segment, while tightly controlling costs."
Image source: Coach Inc.
Now what
Gross margin for the quarter grew 190 basis points over the prior year -- no small feat for a high-end retailerfeeling pressure from an increasingly competitive lower-end market -- ending at nearly 71%. As the company continues to try to gain back market share without cutting costs, its higher gross margin could mean increased earnings strength when full fiscal year earnings are announced in a few months. Earnings per share are up 15% for the last three quarters, year over year.
Another reason to be watching this company closely is that its management team seems to be on the lookout for potential acquisitions.Talks for a potential merger withKate Spade & Company(NYSE: KATE) stalled in April when Kate Spade management said it needed more time to consider Coach's pending offer. Regardless of what happens with Kate Spade, however, there have been other rumored possible targets recently, such as the British fashion company Jimmy Choo.
10 stocks we like better than CoachWhen investing geniuses David and Tom Gardner have a stock tip, it can pay to listen. After all, the newsletter they have run for over a decade, Motley Fool Stock Advisor, has tripled the market.*
David and Tom just revealed what they believe are the 10 best stocks for investors to buy right now... and Coach wasn't one of them! That's right -- they think these 10 stocks are even better buys.
Click here to learn about these picks!
*Stock Advisor returns as of May 1, 2017
Seth McNew has no position in any stocks mentioned. The Motley Fool owns shares of and recommends Coach. The Motley Fool has a disclosure policy.