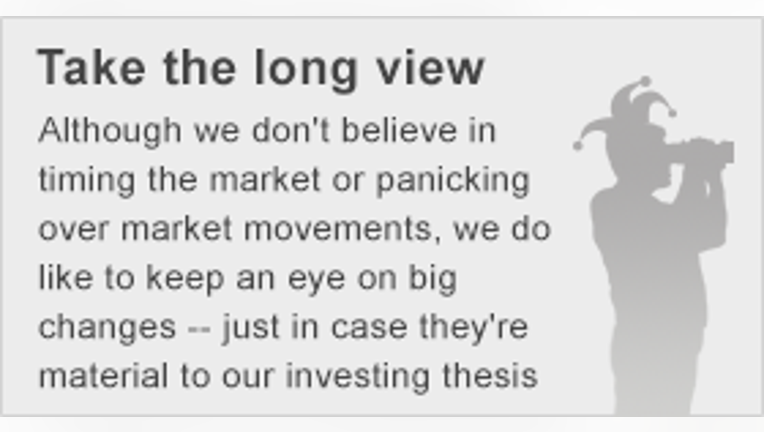 What: Shares of office-products company Steelcase were down 21% at 11 a.m. EST Tuesday after its quarterly results and outlook missed Wall Street expectations.
So what: Steelcase shares have been flattish during the past several months on growth concerns, and yesterday's Q3 results -- adjusted EPS of $0.30 on a revenue decline of 1.6% -- coupled with downbeat guidance, only reinforce those worries. While the company saw solid revenue growth in the Americas and other regions, an organic decline of 8% in its Europe, Middle East, and Africa regions weighed heavily on the bottom line, suggesting that Steelcase is much more exposed to global headwinds than investors think.
Now what: Management now expects current-quarter EPS of $0.20-$0.24 on revenue of $720 million-$745 million, well below the analyst consensus of $0.26 and $772 million, respectively. According to President and CEO Jim Keane:
With the stock now off about 30% from its 52-week highs, and trading at a single-digit forward P/E, now might be an opportune time for enterprising value hounds to bet on that improvement.
The article Why Steelcase Inc. Shares Got Smoked originally appeared on Fool.com.
Brian Pacampara has no position in any stocks mentioned. The Motley Fool has no position in any of the stocks mentioned. Try any of our Foolish newsletter services free for 30 days. We Fools may not all hold the same opinions, but we all believe that considering a diverse range of insights makes us better investors. The Motley Fool has a disclosure policy.
Copyright 1995 - 2015 The Motley Fool, LLC. All rights reserved. The Motley Fool has a disclosure policy.