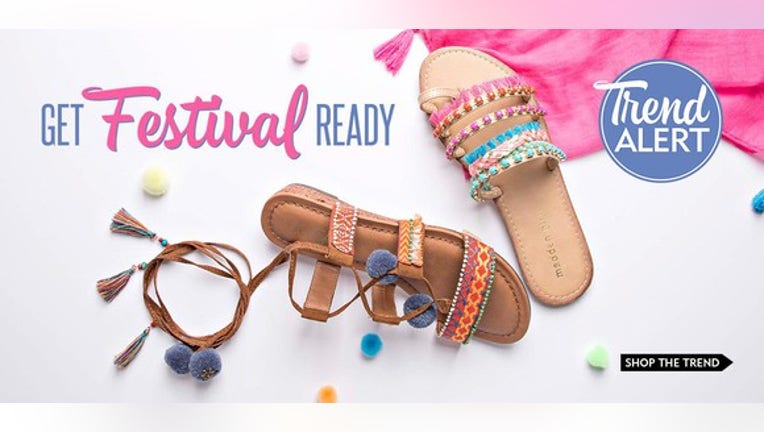 What happened
Shares of Shoe Carnival, Inc. (NASDAQ: SCVL) got tripped up today as the retailer posted disappointing comparable sales for the quarter ended April 29. As a result, the stock closed down 12%.
So what
The footwear chain said comparable sales dropped 3.9% in the first quarter "as a result of a slower start to the fiscal year." Same-store sales were down in the mid-teens in February, which management attributed to a delay in tax refund checks.
Image source: Shoe Carnival.
CEO Cliff Sifford said, "Our sales results improved as we progressed through the first quarter, but it was not enough to offset the soft start we experienced. We have generated improved sales and we are optimistic that our financial performance will improve as we progress through 2017."
Now what
As a result of the weak performance, Shoe Carnival lowered its guidance for the full year. Management now sees revenue for 2017 at $1.002 billion to $1.018 billion against a previous expectation of $1.028 billion to $1.04 billion, while earnings per share are now projected in a range of $1.30 to $1.45 versus a prior range of $1.45 to $1.54. A year ago, adjusted EPS was $1.40.
The company also expects comparable sales for the year to be between flat and down low single digits. As a result of the lower guidance, today's sell-off isn't surprising. The report would also seem to bode poorly for the slew of retail earnings reports due starting next week.
10 stocks we like better than Shoe CarnivalWhen investing geniuses David and Tom Gardner have a stock tip, it can pay to listen. After all, the newsletter they have run for over a decade, Motley Fool Stock Advisor, has tripled the market.*
David and Tom just revealed what they believe are the 10 best stocks for investors to buy right now... and Shoe Carnival wasn't one of them! That's right -- they think these 10 stocks are even better buys.
Click here to learn about these picks!
*Stock Advisor returns as of May 1, 2017
Jeremy Bowman has no position in any stocks mentioned. The Motley Fool has no position in any of the stocks mentioned. The Motley Fool has a disclosure policy.