Why Shares of Take-Two Interactive Software, Inc. Jumped 11% in November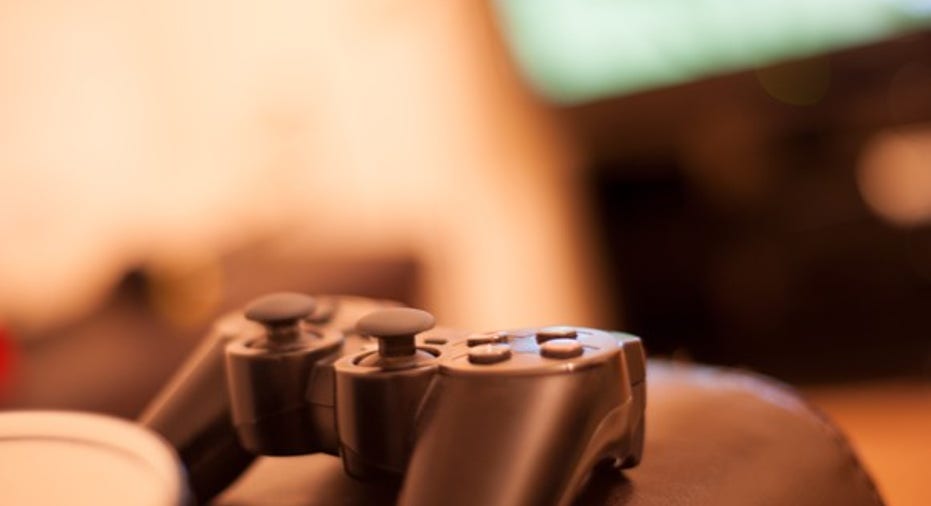 Image source: Getty Images.
What happened
Shares of Take-Two Interactive Software, Inc. (NASDAQ: TTWO) jumped 10.9% in November according to data provided by S&P Global Market Intelligenceas earnings gave investors reason to be bullish on the stock once again.
So what
Fiscal second quarter 2017 revenue was up 21% to $420.2 million and non-GAAP net income fell from $56.2 million a year ago to $50.7 million, or $0.45 per share. That easily topped the $0.30 analysts were projecting, and management now expects earnings of $2.00 to $2.25 per share, easily topping the $1.71 per share Wall Street estimate.
Big name games like NBA 2K16, Grand Theft Auto V, and BioShock are still the drivers of revenue, and they're having a very good year. The resulting windfall is going to have a big impact on the bottom line, which investors weren't expecting.
Now what
Take-Two Interactive is trying to move more of its business to the digital marketplace, where revenues can be a bit more recurring than the previous one-time model driven by game purchases. The digital business grew 14% to $230.8 million last quarter, and management said 56% of that was recurring in nature. And that may be the most bullish sign for the company long-term.
I wouldn't get too wrapped up in a single quarter or two, but the company is moving in the right direction, and that's a big positive. At 24 times the bottom end of this year's earnings and plenty of growth on the horizon, the future still looks bright for Take-Two Interactive.
10 stocks we like better than Take-Two Interactive When investing geniuses David and Tom Gardner have a stock tip, it can pay to listen. After all, the newsletter they have run for over a decade, Motley Fool Stock Advisor, has tripled the market.*
David and Tom just revealed what they believe are the 10 best stocks for investors to buy right now... and Take-Two Interactive wasn't one of them! That's right -- they think these 10 stocks are even better buys.
Click here to learn about these picks!
*Stock Advisor returns as of Nov. 7, 2016
Travis Hoium has no position in any stocks mentioned. The Motley Fool owns shares of and recommends Take-Two Interactive. Try any of our Foolish newsletter services free for 30 days. We Fools may not all hold the same opinions, but we all believe that considering a diverse range of insights makes us better investors. The Motley Fool has a disclosure policy.