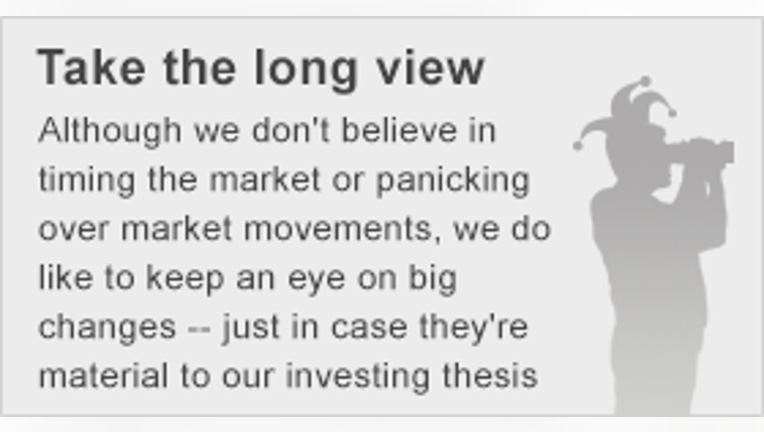 What: Shares of OneMain Holdings, are plunging Thursday, trading down by nearly 12% as of 12:10 p.m. EST after the company reported a net loss in the fourth quarter of 2015.
So what: OneMain Holdings reported a loss of $219 million, or $1.63 per share, in the fourth quarter, driven by a large jump in provisions for loan losses.
The company earmarked $510 million for loan losses in the fourth quarter, bringing full-year provisions to $715 million. Last year, fourth quarter provisions were $95 million.
Its Springleaf unit saw gross charge offs rise to 5.1% of loans in 2015, up from 4.9% in 2014. Likewise, OneMain saw its gross charge offs rise to 7.2% for 2015, up from 6.2% in 2014. Together the combined net charge off rate was 6.5% for the full year.
OneMain expects charge offs to continue to rise. It guided for net charge offs equal to 6.8%-7.3% of loans on a combined basis.
Now what: One thing to remember for below-prime lenders is that a rise in delinquencies and charge offs hurts two-fold. First, higher charge-offs reduce spread income earned on loans.
Secondly, delinquencies typically result in higher servicing and administrative expenses as "high touch" lenders like OneMain work through problem credits in their portfolios. The market doesn't seem too pleased with an increase in charge offs in 2015, and guidance for rising charge offs in 2016.
The article Why Shares of OneMain Holdings are Plunging Today originally appeared on Fool.com.
Jordan Wathen has no position in any stocks mentioned. The Motley Fool has no position in any of the stocks mentioned. Try any of our Foolish newsletter services free for 30 days. We Fools may not all hold the same opinions, but we all believe that considering a diverse range of insights makes us better investors. The Motley Fool has a disclosure policy.
Copyright 1995 - 2016 The Motley Fool, LLC. All rights reserved. The Motley Fool has a disclosure policy.