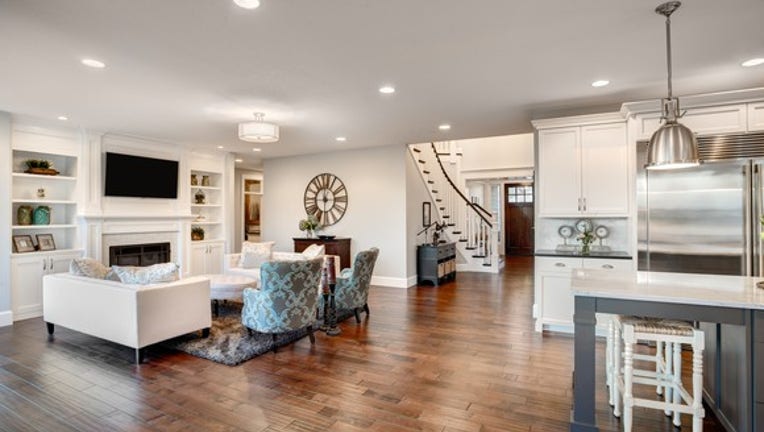 What happened
Shares of flooring retailer Lumber Liquidators Holdings, Inc. (NYSE: LL) rose 13.2% in February, according to data provided by S&P Global Market Intelligence, after reporting a quarter that gave investors hope the future is getting brighter.
So what
Fourth-quarter 2016 revenue was up 4.3% versus a year ago to $245 million, and gross margin improved from 23% to 32.9% over the same time frame. Lumber Liquidators still lost $5.5 million, or $0.20 per share, in the quarter, but results are at least trending upward rather than downward after health and safety concerns and scandal plagued the last two years.
Image source: Getty Images.
While this may not be a sure sign that Lumber Liquidators has a profitable future ahead, it's a sign the company is past the worst of the financial impact from those scandals. Now, management has a tough road ahead regaining its reputation and growing sales organically, which could take a very long time.
Now what
While investors were excited that financial results are improving, we have to keep in mind that Lumber Liquidators is still losing money and still has a lot of baggage going forward. I'm not yet convinced that the company will be able to return to where it was from either a sales or margin standpoint, and that's why I would be a little cautious reading too much into last month's jump in the stock.
10 stocks we like better than Lumber LiquidatorsWhen investing geniuses David and Tom Gardner have a stock tip, it can pay to listen. After all, the newsletter they have run for over a decade, Motley Fool Stock Advisor, has tripled the market.*
David and Tom just revealed what they believe are the 10 best stocks for investors to buy right now... and Lumber Liquidators wasn't one of them! That's right -- they think these 10 stocks are even better buys.
Click here to learn about these picks!
*Stock Advisor returns as of February 6, 2017
Travis Hoium has no position in any stocks mentioned. The Motley Fool recommends Lumber Liquidators. The Motley Fool has a disclosure policy.