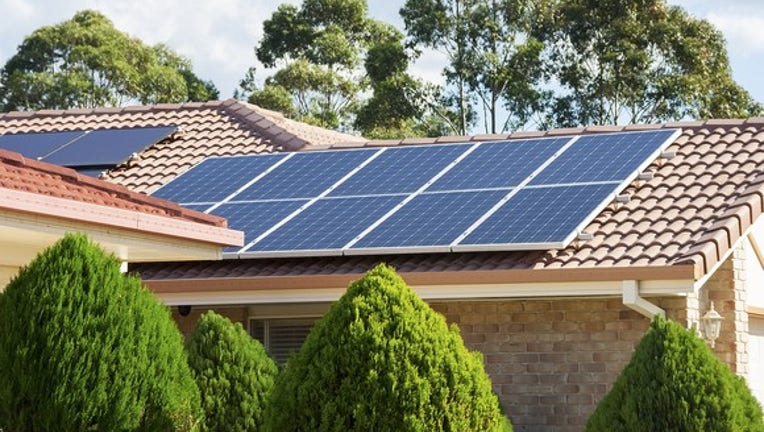 What happened
Shares of Canadian Solar Inc. (NASDAQ: CSIQ) plunged 16.6% in March, according to data provided by S&P Global Market Intelligence, after fourth-quarter 2016 earnings results fell short of expectations. In a highly competitive solar market, this isn't a great way to start 2017.
So what
Adjusted net profit was $14.2 million, or $0.24 per share, compared to $15.6 million in the third quarter. Most of the decline can be accounted for by a 390-basis-point drop in gross margin sequentially to 13.9%.
Image source: Getty Images.
If low panel prices continue, which is likely given an oversupplied market and the potential for 2018 solar installations dropping from 2017, there will likely be trouble around the bend. For the first quarter, management expects gross margin to be between 13% and 15%, which at the midpoint would result in a net loss because management only expects revenue to be between $570 million to $590 million, down from $668.4 million in the fourth quarter. And if margins don't improve, 2017 could leave the company with a net loss.
Now what
The financial performance of solar companies is getting worse, and there's not a catalyst for improvement on the horizon at the moment, particularly in the commodity solar market. Canadian Solar will spend most of the year trying to cut costs and develop manufacturing processes that will increase efficiency and lower costs. The other challenge will be the utility-scale solar development business now being extremely competitive and low margin. When you add it all up, the financial struggles that emerged in March will likely continue and that will keep me out of this solar stock right now.
10 stocks we like better than Canadian SolarWhen investing geniuses David and Tom Gardner have a stock tip, it can pay to listen. After all, the newsletter they have run for over a decade, Motley Fool Stock Advisor, has tripled the market.*
David and Tom just revealed what they believe are the 10 best stocks for investors to buy right now... and Canadian Solar wasn't one of them! That's right -- they think these 10 stocks are even better buys.
Click here to learn about these picks!
*Stock Advisor returns as of April 3, 2017
Travis Hoium has no position in any stocks mentioned. The Motley Fool has no position in any of the stocks mentioned. The Motley Fool has a disclosure policy.