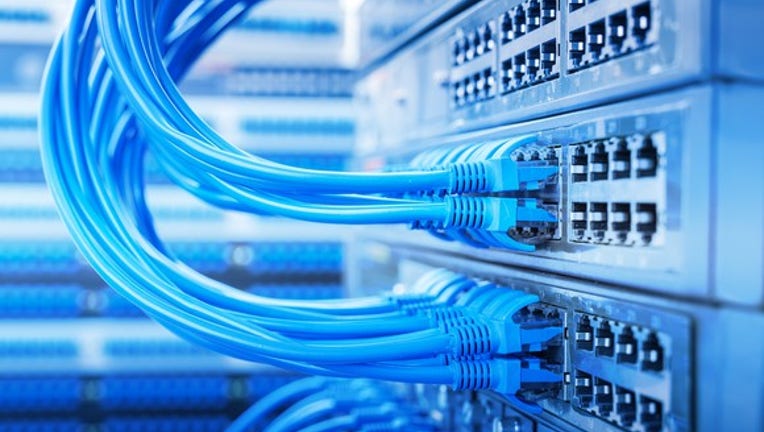 What happened
Shares of fiber-optic network products provider Applied Optoelectronics (NASDAQ: AAOI) jumped on Thursday after the company released preliminary first-quarter results that exceeded its previous guidance. The company expects revenue, gross margin, and net income to be higher than expected, driven by strong demand for its data center products. At 11:30 a.m. EDT, Applied Optoelectronics stock was up about 12%.
So what
Applied Optoelectronics will report its full first-quarter results on May 4. It now expects revenue of $96.2 million, up from its previous guidance range of $87 million to $91 million. CEO Dr. Thompson Lin pointed to robust demand for the company's data center products, as well as solid execution, for the exceptional results.
Image source: Getty Images.
GAAP and non-GAAP gross margins are now expected in the range of 42.5% to 42.9%, up from a previous guidance range of 38% to 42%. Combined with the higher revenue, this will produce non-GAAP net income between $19.7 million and $20.2 million. That compares to a guidance range of $15.5 million to $17.2 million.
Applied Optoelectronics expects non-GAAP EPS in the range of $1.00 to $1.02, above its guidance of $0.80 and $0.82. The company reported a non-GAAP net loss of $0.04 during the first quarter of 2016.
Now what
Applied Optoelectronics' profits have soared in the past two quarters on strong revenue growth, and the first quarter will continue that trend. Despite slumping since late March, the stock is up nearly 200% over the past year, driven by these strong results.
While investors have been pushing down Applied Optoelectronics stock in recent days on no apparent news, solid first-quarter results were enough to undo some of that decline.
10 stocks we like better than Applied OptoelectronicsWhen investing geniuses David and Tom Gardner have a stock tip, it can pay to listen. After all, the newsletter they have run for over a decade, Motley Fool Stock Advisor, has tripled the market.*
David and Tom just revealed what they believe are the 10 best stocks for investors to buy right now... and Applied Optoelectronics wasn't one of them! That's right -- they think these 10 stocks are even better buys.
Click here to learn about these picks!
*Stock Advisor returns as of April 3, 2017
Timothy Green has no position in any stocks mentioned. The Motley Fool has no position in any of the stocks mentioned. The Motley Fool has a disclosure policy.