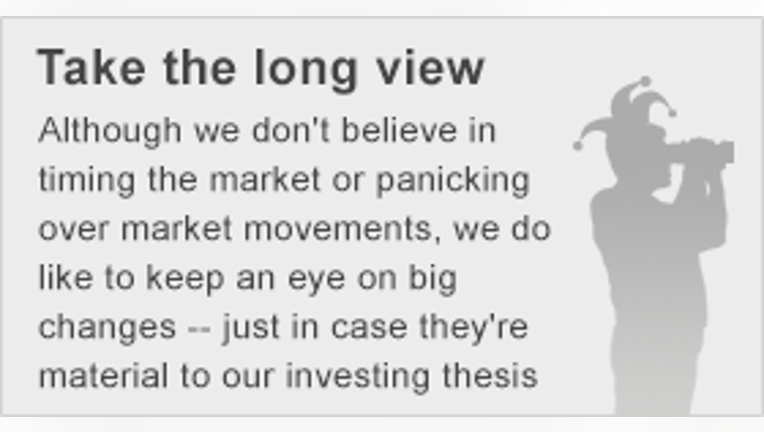 What: Shares of Abengoa Yield PLC jumped 33% in the month of December as investors became more confident that the company wouldn't be brought down by its parent's financial trouble.
So what: There are two factors that have hurt Abengoa Yield in the second half of 2015. The first was a sell-off of yieldcos, along with other yield-generating energy stocks like MLPs. Despite the fact that most yieldco projects have long-term contracts, the market still sold them off with other energy investments.
The more concerning factor was the financial difficulty Abengoa itself, the parent company, is going through. The company is in a restructuring phase and hopes to strike an agreement with creditors by a March 28 deadline or there could be a wider default. According to Reuters, 39.5% of Abengoa Yield's share capital is tied to the financial backing of Abengoa loans.
Now what: The Abengoa parent company structure is a mess, but Abengoa Yield should be able to survive even if the parent goes into insolvency. It may even be a little more independent, allowing for the purchase of assets from outside the Abengoa family. Still, I would be cautious getting too aggressive buying Abengoa Yield -- it belongs in a basket of high quality yieldcos like 8point3 Energy Partners and NRG Energy to diversify risk.
The article Why Shares of Abengoa Yield PLC Popped 33% in December originally appeared on Fool.com.
Travis Hoium owns shares of 8point3 Energy Partners LP. The Motley Fool has no position in any of the stocks mentioned. Try any of our Foolish newsletter services free for 30 days. We Fools may not all hold the same opinions, but we all believe that considering a diverse range of insights makes us better investors. The Motley Fool has a disclosure policy.
Copyright 1995 - 2016 The Motley Fool, LLC. All rights reserved. The Motley Fool has a disclosure policy.