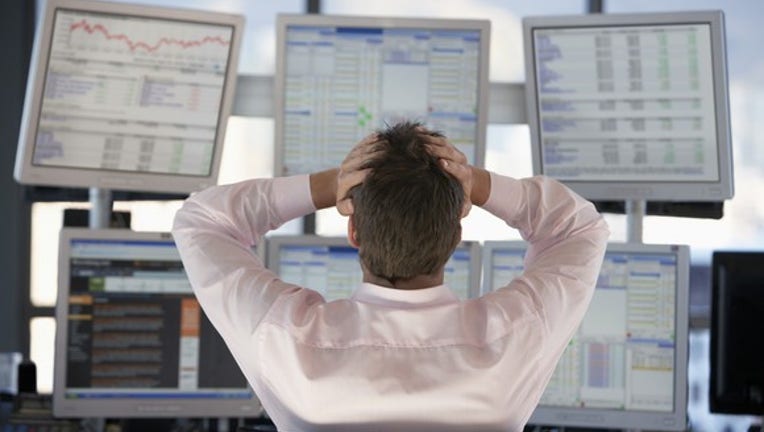 Image source: Getty Images.
What happened
Shares of Opko Health, Inc. (NASDAQ: OPK), a multinational pharmaceutical and diagnostics company, are down 16.1% as of 11:18 a.m. EST Friday. An announcement that its human growth hormone candidate, which is partnered withPfizer(NYSE: PFE),failed to outperform a placebo has unsettled investors during the last trading session of the year.
So what
Opko's hGH-CTP was heading for the finish line with a pivotal trial that could have supported an application for treatment of adults with growth hormone deficiency. The big pharma's Genotropin is one of the top selling treatments in a space estimated at around $3 billion annually.
Third quarter sales of Pfizer's Genotropin suggest an annualized run rate of about $588 million, and Opko's longer-lasting candidate might have performed even better with a more convenient dosing schedule.
Now what
Opko Health isn't throwing in the towel just yet. Although hGH-CTP failed to significantly reduce trunk fat mass compared to a placebo after 26 weeks of treatment, the company has identified "one or more outliers" that might be responsible for the flop.
While Opko's response sounds like it's clutching at straws, the good news is that the trial failure is hardly a death blow to the diverse healthcare company. Pfizer already gave the company a non-refundable $295 million payment to license the candidate.
Opko has yet to turn the profitability corner, but surging growth in diagnostic revenue through the recent acquisition of Bio-Reference Laboratories narrowed losses to less than $1 million in the third quarter. The launch of its already approved secondary hyperparathyroidism therapy Rayaldee, and a potential approval for an intravenous form ofTesaro partnered anti-chemotherapy induced nausea drug Varubi could make Friday's flop easy to forget in the new year.
10 stocks we like better than Opko Health When investing geniuses David and Tom Gardner have a stock tip, it can pay to listen. After all, the newsletter they have run for over a decade, Motley Fool Stock Advisor, has tripled the market.*
David and Tom just revealed what they believe are the 10 best stocks for investors to buy right now... and Opko Health wasn't one of them! That's right -- they think these 10 stocks are even better buys.
Click here to learn about these picks!
*Stock Advisor returns as of Nov. 7, 2016
Cory Renauer has no position in any stocks mentioned. You can follow Cory on Twitter @coryrenauer or LinkedIn for more biopharma investing insight.
The Motley Fool has no position in any of the stocks mentioned. The Motley Fool has a disclosure policy.