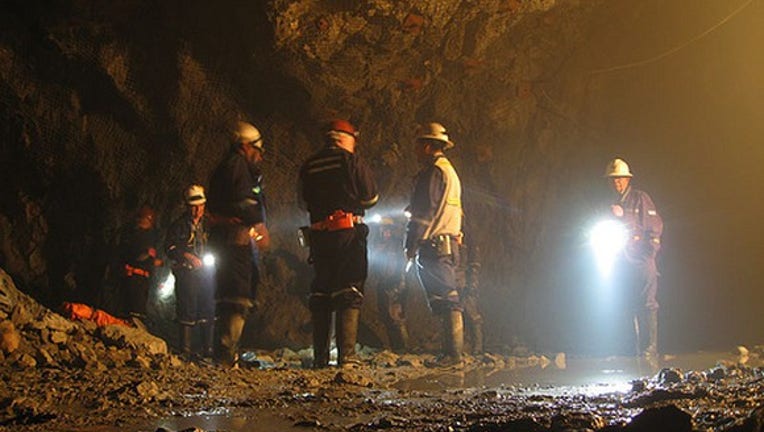 What Happened?
McEwen Mining Inc. (NYSE: MUX), a debt-free precious-metals miner, watched its stock price decline by just under 13% in March.
So What?
The volatile price of precious metals has a big impact on McEwen's stock price, as with any gold and silver miner. Gold started the year off on an up note, peaked in late February, fell through mid-March, and then started to head higher through the end of last month. Add to this the company's mid-February agreement to acquire Lexam VG Gold Inc in an all-stock transaction, and there's been a lot going on lately. It's not surprising that McEwen shares might be under some pressure.
Image source: McEwen Mining Inc.
The company also happened to report earnings on March 1. McEwen reported net income of $0.07 a share for 2016, up from a $0.07 a share loss in 2015. That was great news, of course, but gold-equivalent production was down nearly 6% year over year, and all-in sustaining costs were up roughly 5%. Neither of those numbers are heading in the right direction.
To make things worse, the company's guidance for 2017 suggested that the trend isn't going to change in the near term. For example, gold-equivalent production is expected to decline as much as 7% this year. And costs are projected to increase again, this time, by nearly 50%!To be fair, that number is skewed higher by spending on growth projects.
As with any mining investment, the benefit of the spending isn't going to show up for awhile.In other words, there's a reason for investors to be a little less positive about McEwen's near-term outlook now that they've seen what the miner has to say about 2017.
Now What?
The upshot is that McEwen, a relatively small miner, probably isn't looking at a great year in 2017. But it's financially strong and appears more than capable of being able to afford the spending it has planned to ensure it grows in the future. Investors who are willing to wait a little for the company's investments to bear fruit might want to take a deep dive..
10 stocks we like better than McEwen MiningWhen investing geniuses David and Tom Gardner have a stock tip, it can pay to listen. After all, the newsletter they have run for over a decade, Motley Fool Stock Advisor, has tripled the market.*
David and Tom just revealed what they believe are the 10 best stocks for investors to buy right now... and McEwen Mining wasn't one of them! That's right -- they think these 10 stocks are even better buys.
Click here to learn about these picks!
*Stock Advisor returns as of April 3, 2017
Reuben Brewer has no position in any stocks mentioned. The Motley Fool has no position in any of the stocks mentioned. The Motley Fool has a disclosure policy.