Why Match Group Was Right to Dump Princeton Review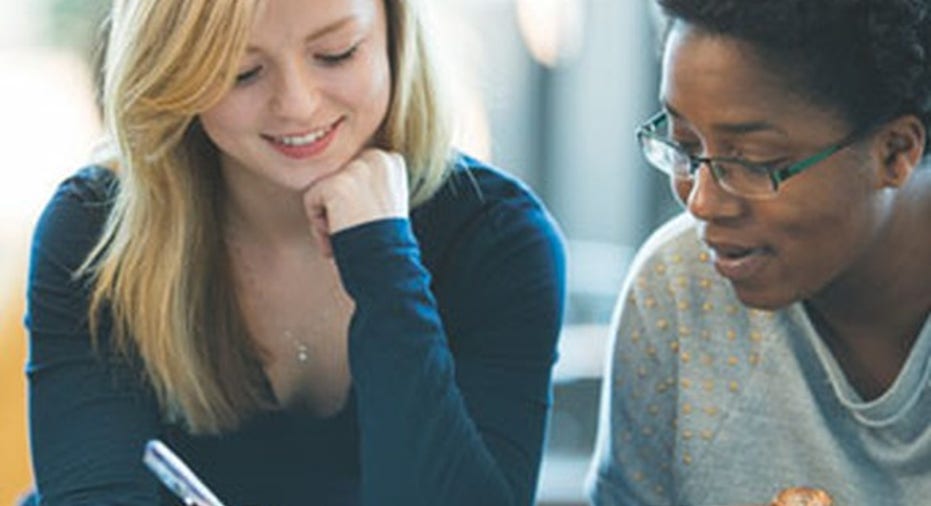 When online-dating giantMatch Group(NASDAQ: MTCH) filed to go public in late 2015, one item in its business was not like the others.
Among its stable of popular dating sites and apps, including Tinder, OkCupid, and PlentyofFish, was the educational company Princeton Review, which offers test-prep services and a popular guide to colleges. The marriage between the dating and non-dating services, however, left many investors scratching their heads.
Though Princeton Review has not been profitable, management consistently defended its ownership of the education brand, saying it acquired the company because it "relies on many of the same competencies as those relied upon by our dating business, such as paid customer acquisition, a combination of paid and free business models, a deep understanding of the lifetime values of customers, and a strong expertise in user-interface development."
Image source: The Princeton Review
However, Princeton Review never contributed more than a small amount of revenue to the overall company, and over the past year, the educational division's lack of profit, slow growth, and incongruence with the rest of the business seemed to finally sway management's opinion against it.
Match revealed in its fourth-quarter earnings report that it entered into an agreement to to sell Princeton Review to ST Unitas, a global education technology company, for an undisclosed amount.
Match CEO Greg Blatt summed up the decision by saying, "The Princeton Review is a great company, but it has become increasingly clear to us that its differences from our core dating businesses meaningfully exceed its similarities. Accordingly, this transaction allows us to focus on businesses closer to home, while placing The Princeton Review in an environment where we expect to see our vision of an integrated, digital one-stop shop for students realized soon, albeit in different hands." The deal is expected to close by June.
A hot potato
Match Group's former parent and current majority shareholder,IAC/InterActiveCorp(NASDAQ: IAC), bought Princeton Review in 2014 and combined it with its Tutor.com educational business.
Before that, Princeton Review had been through a revolving door of owners, including as a publicly traded company, though none of them could squeeze much of a profit from it. The company has had four CEOs since 2011, and ST Unitas will be its fourth owner since 2012. The company was profitable for just one year out of 10 before it was taken private in 2012, and its purchase by a foreign company may be a sign of growing privacy concerns about sharing student data.
The right move
Companies often shutter or jettison struggling tangential business to focus on core operations.Twitterpulled the plug on six-second video app Vine last year in an attempt drive the company toward profitability. Around the same time,Chipotle Mexican Grillsaid it would sell off its fledgling ShopHouse chain, which had grown to 15 locations over five years, as the burrito chain struggles to overcome 2015's E. coli outbreak.
Likewise, Match Group's decision to unload Princeton Review is not surprising. Its dating business continues to chug forward as revenue grew 23% last year to $1.12 billion, driving an overall increase in operating income of 58% to $305 million. The non-dating segment, meanwhile, contributed an operating loss for the year, weighing on the overall results.
The amount of the sale was not disclosed, but Princeton Review was sold for $33 million in 2012 to Charlesbank Capital Partners, a sign that the recent sale may just be for a small amount. Princeton Review's revenue in 2016 was $104.4 million
Still, Match Group can use that money to help pay down its debt burden of $1.18 billion, or simply to fund operations in the core business, which continue to perform solidly. Match's guidance for the full year is conservative but still calls for a 10% to 15% increase in adjusted EBITDA and revenue growth of 12% to 16%.
With the distraction of Princeton Review now out of the way, performance and execution should only improve from here.
10 stocks we like better than Match GroupWhen investing geniuses David and Tom Gardner have a stock tip, it can pay to listen. After all, the newsletter they have run for over a decade, Motley Fool Stock Advisor, has tripled the market.*
David and Tom just revealed what they believe are the 10 best stocks for investors to buy right now... and Match Group wasn't one of them! That's right -- they think these 10 stocks are even better buys.
Click here to learn about these picks!
*Stock Advisor returns as of February 6, 2017
Jeremy Bowman owns shares of Chipotle Mexican Grill and Match Group. The Motley Fool owns shares of and recommends Chipotle Mexican Grill and Twitter. The Motley Fool recommends Match Group. The Motley Fool has a disclosure policy.