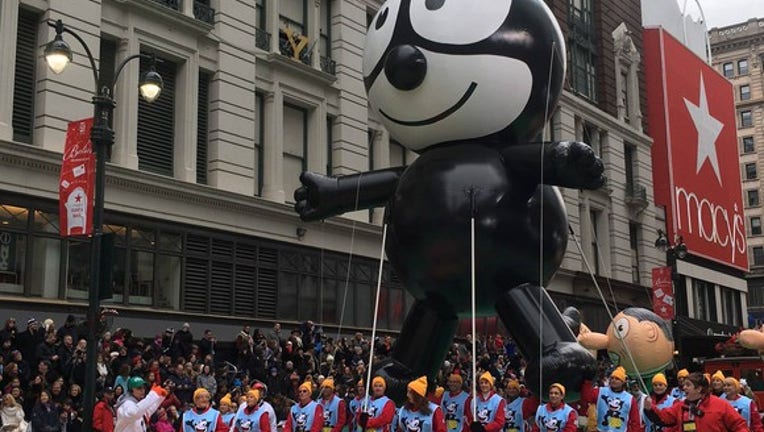 What happened
Shares of clothing retailer Macy's (NYSE: M) fell around 6% during the trading day today after reports surfaced that a potential acquisition bid from Canadian retail-chain conglomerate Hudson's Bay Co. (TSX: HBC) looks unlikely to go through.
So what
Hudson's Bay, the parent company of popular higher-end clothing store brands like Lord & Taylor and Saks Fifth Avenue, has been trying to raise capital for a bid to buy Macy's, according to the report. However, Hudson's Bay has yet to get the financing needed for that potential acquisition, and the report paints a bleak outlook for this deal ever reaching completion.
For Macy's, which has struggled in recent years between lower mall traffic and a rise in online shopping, this buyout could have been a way for investors who've stuck with the company to be given a boost. Macy's stock has fallen 30% in the last year.
Image source: Macy's.
Now what
Even though its valuation has fallen considerably in recent years, Macy's still has a market cap of nearly $10 billion, meaning that a buyout would be a considerable quest for most potential suitors. The market cap for Hudson's Bay itself is less than $2 billion.
Still, while a buyout of Macy's might not be likely in the immediate future, the company has some potentially major value to be unlocked by selling off pieces of its valuable real estate, which it has proved willing to do; sales of its properties have been ramping up in recent months, including the announced sale of its famous store in San Francisco's Union Square. With earnings down more than 42% year over year in fiscal year 2016, the company certainly needs some drastic moves for the stock to be worth pursuing now.
10 stocks we like better than Macy'sWhen investing geniuses David and Tom Gardner have a stock tip, it can pay to listen. After all, the newsletter they have run for over a decade, Motley Fool Stock Advisor, has tripled the market.*
David and Tom just revealed what they believe are the 10 best stocks for investors to buy right now... and Macy's wasn't one of them! That's right -- they think these 10 stocks are even better buys.
Click here to learn about these picks!
*Stock Advisor returns as of February 6, 2017
Seth McNew has no position in any stocks mentioned. The Motley Fool has no position in any of the stocks mentioned. The Motley Fool has a disclosure policy.