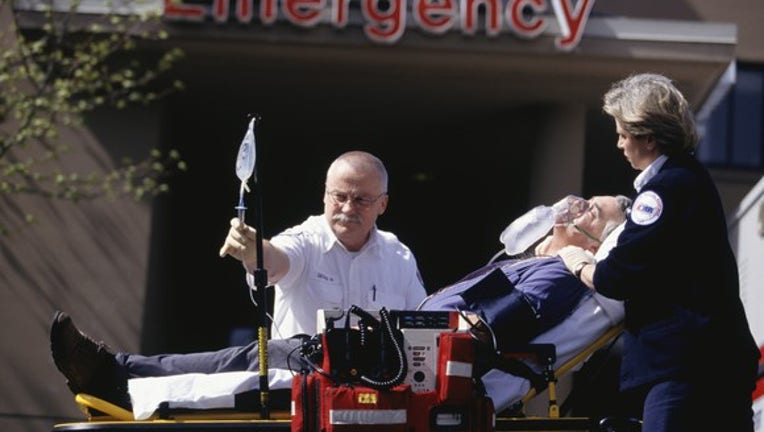 What happened
After reporting strong phase 3 results for its lead compound, shares of La JollaPharmaceutical Company(NASDAQ: LJPC),a clinical-stage biotech, rose 76% as of 11:30 a.m. EST on Monday.
So what
La Jolla announced positive top-line results from its ATHOS-3 study. This trial was designed to test the company's lead compound -- LJPC-501 -- as apotential treatment for catecholamine-resistant hypotension, or CRH. CRH is a life-threatening condition in which blood does not properly flow to vital organs.
Image source: Getty Images.
Data from the ATHOS-3 study showed that70% of patients treated with LJPC-501 achieved their target blood pressure. That compares favorably to the23% of patients treated with a placebo and the current standard of care. The p-value of the data was less than0.00001, which was strong enough to demonstrate statisticalsignificance.
On the downside, LJPC-501 was not shown to help patients live longer by a statistically significant margin. However, the prolonged survival data did trend in the drug's favor. Patients who took LJPC-501 showed a 22% reduction in the risk of mortality through day 28, but the p-value was 0.12.
Given the upbeat clinical news, it is no surprise to see shares rallying sharply today.
Now what
Approximately 500,000 patients are diagnosed with CRH each year in the U.S. alone, and roughly 200,000 of them do not respond to currently available treatments. That's one reason that the mortalityrate of this condition exceeds 50%, which is telling about the huge unmet medical need for new treatment options. Given that treating CRH is extremely expensive -- average spending on patients with Medicare or Medicaid is more than $87,000 per patient -- perhaps it is no surprise to see that some analysts believe that LJPC-501 could ultimatelyproduce peak sales of over $1 billion. If true, that hints that there could still be a substantialamount of upside left, since La Jolla's current market cap is only $690 million.
However, it is worth noting that the company's press release did not mention any information about ATHOS-3'ssecondary endpoint, which was to compare LJPC-501 ability to reduce organ failure to placebo. If this data also looked great, then you would expect the company to be touting it as well, so the fact that it is missing could be worrisome. La Jolla said that it will present and publish more details from the trial later this year.
Management said the next step from here is to meet with the Food and Drug Administration to review the data and discuss a New Drug Application submission in thesecond half of the year. If all goes well, thenLJPC-501 could be on the market by 2018. That makes La Jolla a clinical-stage biotech that risk-tolerant growth investors will want to keep an eye on.
10 stocks we like better than La Jolla PharmaceuticalWhen investing geniuses David and Tom Gardner have a stock tip, it can pay to listen. After all, the newsletter they have run for over a decade, Motley Fool Stock Advisor, has tripled the market.*
David and Tom just revealed what they believe are the 10 best stocks for investors to buy right now... and La Jolla Pharmaceutical wasn't one of them! That's right -- they think these 10 stocks are even better buys.
Click here to learn about these picks!
*Stock Advisor returns as of February 6, 2017
Brian Feroldi has no position in any stocks mentioned. The Motley Fool has no position in any of the stocks mentioned. The Motley Fool has a disclosure policy.