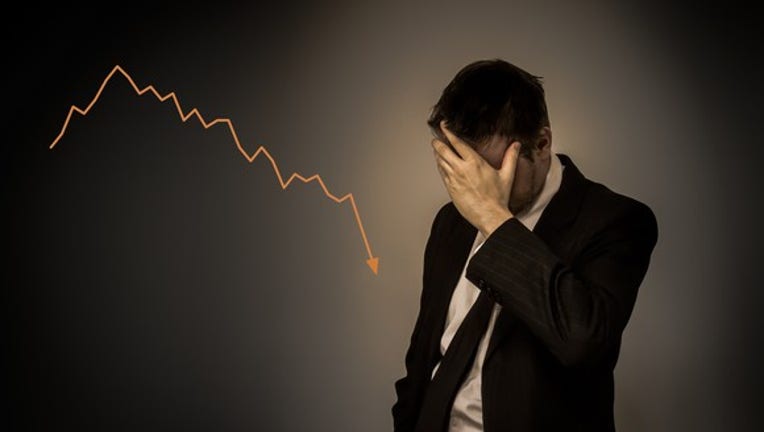 What happened
Shares of Incyte Corporation(NASDAQ: INCY) fell by as much as 11.9% on Monday as a result of the FDA rejecting its once-dailyrheumatoid arthritis pill, baricitinib, for safety and dosing reasons.
AlthoughEli Lilly (NYSE: LLY)stood the most to gain from an FDA approval due its 2009 worldwide licensing agreement for the drug, Incyte would have been eligible for additional milestone payments, as well as tiered, double-digit royalties on global net sales.
As of 12:36 p.m. EDT, Lilly shares are down by 4%, while Incyte has taken an 11% tumble.
Image source: Getty Images.
So what
The big-picture issue is thatbaricitinib was expected to grab upwards of $2 billion in peak sales if approved in the United States. Baricitinib, after all, was projected to become themost effective oral rheumatoid arthritis on the market, giving it a good shot at largely displacingPfizer'srival medication, Xeljanz.
Based on the limited info available about the FDA's reasons for this rejection, though, baricitinib's ability to one day lay claim to the "best in class" prize may now be in serious jeopardy.
Now what
According to Incyte's and Lilly's statements on the matter, the two companies are disputing the FDA's decision, and are apparently gearing up for another regulatory submission following further discussions with the agency.
However, the FDA reportedly asked for additional clinical trials to determine the drug's most appropriate doses, which is the key issue that may ultimately lower its appeal relative to Pfizer's Xeljanz. So, investors should probably consider a quick turnaround onbaricitinib's regulatory filing in the U.S. a long-shot scenario at this point, and brace themselves for the possibility of some hefty downward revisions on the drug's commercial prospects.
Unfortunately, some analysts think that baricitinib'simpact on Incyte's near-term valuation was already baked in for the most part. As such, it might be a good idea to wait for a more attractive entry point before adding Incyte to your portfolio -- even after today's double-digit dip.
10 stocks we like better than IncyteWhen investing geniuses David and Tom Gardner have a stock tip, it can pay to listen. After all, the newsletter they have run for over a decade, Motley Fool Stock Advisor, has tripled the market.*
David and Tom just revealed what they believe are the 10 best stocks for investors to buy right now... and Incyte wasn't one of them! That's right -- they think these 10 stocks are even better buys.
Click here to learn about these picks!
*Stock Advisor returns as of April 3, 2017
George Budwell owns shares of Pfizer. The Motley Fool has no position in any of the stocks mentioned. The Motley Fool has a disclosure policy.