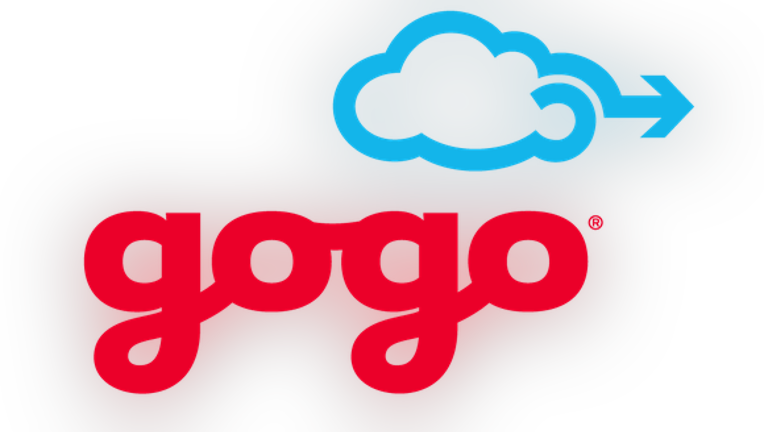 What happened
Shares of Gogo Inc. (NASDAQ: GOGO) were up 18.3% as of 1:30 p.m. EST Monday after the in-flight connectivity specialist announced stronger-than-expected fourth-quarter 2016 results.
So what
Quarterly revenue climbed 16% year over year, to $160 million, including a 20% increase in service revenue, to $138.9 million. Gogo elaborated that the latter figure was driven by a 14% increase in commercial aircraft online, to 2,943, 20% growth in ATG business aircraft online, to 4,172, and higher customer usage in all segments. On the bottom line, that translated to a net loss of $26.9 million, or $0.34 per share, narrowed from a net loss of $33.9 million, or $0.43 per share in the same year-ago period.
By comparison, analysts' consensus estimates predicted that Gogo would turn in lower revenue of $152.1 million, and a wider adjusted net loss of $0.46 per share.
IMAGE SOURCE: Gogo, Inc.
Now what
Gogo CEO Michael Small elaborated:
Gogo CFO Normal Smagley added that thanks to both accelerated 2Ku installations and higher operating leverage, Gogo should become free-cash-flow positive by 2019 -- a year earlier than expected.
In addition, Gogo now anticipates full-year 2017 revenue will increase 12% to 17% from 2016, or to a range of $670 million to $695 million -- well above Wall Street's consensus estimates for 2017 revenue of roughly $664 million.
Finally, looking further out to 2018, Gogo expects 2Ku installations of 650 to 750 aircraft, as well as a "significant decline in cash needs compared to 2017 due to a substantial decline in Gogo's average investment per 2Ku installation and a significant increase in consolidated" earnings before interest, taxes, depreciation, and amortization (EBITDA).
In the end, this was indeed an encouraging quarter for Gogo, especially after the stock's nearly 50% plungein 2016. Assuming Gogo can indeed live up to its latest financial and installation targets, while avoiding any contract losses similar to those that caused last year's drop, I suspect Gogo stock could have more room to rise from here.
10 stocks we like better than GogoWhen investing geniuses David and Tom Gardner have a stock tip, it can pay to listen. After all, the newsletter they have run for over a decade, Motley Fool Stock Advisor, has tripled the market.*
David and Tom just revealed what they believe are the 10 best stocks for investors to buy right now...and Gogo wasn't one of them! That's right -- they think these 10 stocks are even better buys.
Click here to learn about these picks!
*Stock Advisor returns as of February 6, 2017.
Steve Symington has no position in any stocks mentioned. The Motley Fool is short Gogo. The Motley Fool has a disclosure policy.