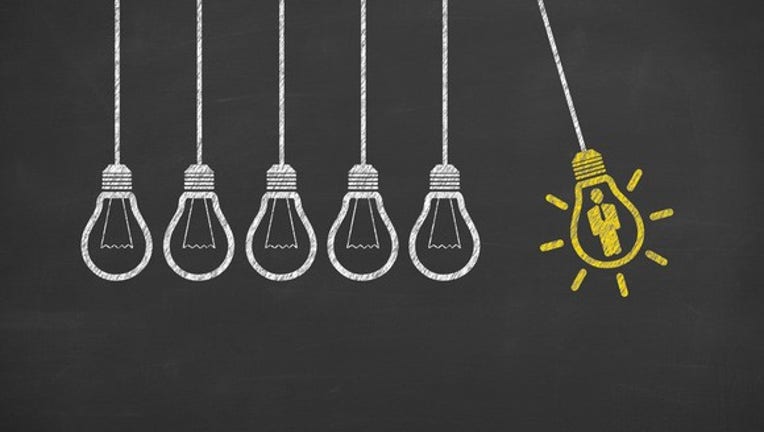 What happened
Shares of Automatic Data Processing, Inc.(NASDAQ: ADP)rose 10.3% in November, according to data provided byS&P Global Market Intelligence.
Image source: Getty Images.
So what
The provider of business process outsourcing services issued a fairly strong fiscal first-quarter 2017 earnings report on November 2nd, and shares responded by trending up steadily throughout the remainder of the month. Automatic Data booked a year-over-year sales increase of 7.5%, to $2.92 billion, and a rise in net income of 9.5%, to $368.7 million.
The company's two major segments, Employer Services and PEO (Professional Employer Organization) Services, both enjoyed healthy growth during the quarter, recording revenue increases of 6.1% and 13.3%, respectively.
Both segments also improved profits. Operating segment earnings in Employer Services rose 15% to $656.6 million, while PEO segment earnings climbed 21% to $107.1 million. ADP repurchased $328.6 million of corporate stock in fiscal Q1 2017, which was nearly equal to the $329.8 million in operating cash flow it produced during the quarter.
Automatic Data also announced alongside its earnings report the sale of its COBRA (Consolidated Omnibus Reconciliation Act) and CHSA (Consumer Health Spending Account) businesses to employee benefits plan provider WageWorks Inc (NYSE: WAGE) for $235 million. ADP simultaneously signed on to a partnership that will allow it to offer the COBRA and CHSA services to its clients through WageWorks going forward.According to company management, the sale will allow ADP to focus on its core employee benefits offerings.
Now what
In ADP's earnings call, CFO Jan Siegmund noted that the company has enjoyed two years of double-digit revenue growth, speared by its cloud-based "Human Capital" software modules, which assist companies in complying with the Affordable Care Act. As the company begins to lap several strong quarters of growth, it will find it a challenge to sustain this growth rate. Still, management projects brisk revenue improvement of 7% to 8% in fiscal 2017, supported by anticipated worldwide new bookings growth of 4% to 6%.
ADP's PEO segment will play a significant role in growth in the coming years. This services outsourcing segment, which allows corporations to save on payroll, benefits, and administrative costs by naming ADP as an "employer of record," is forecasted to improve revenue by 14% to 16% this year while achieving segment margin expansion of 75 basis points.
In general, Automatic Data has benefited from a moderately improving global economy over the last several quarters, and management expects this trend to continue as more employers look to save costs and automate processes using ADP's payroll and related human resource applications. Looking ahead to fiscal Q2 2017, shareholders may want to check on ADP's worldwide new bookings when the next earnings report is distributed. This metric should hit at least the bottom of the 4% to 6% projected annual rate since it's an important advance indicator of revenue strength and will thus provide a hint about the remaining quarters of 2017.
10 stocks we like better than Automatic Data Processing When investing geniuses David and Tom Gardner have a stock tip, it can pay to listen. After all, the newsletter they have run for over a decade, Motley Fool Stock Advisor, has tripled the market.*
David and Tom just revealed what they believe are the 10 best stocks for investors to buy right now...and Automatic Data Processing wasn't one of them! That's right -- they think these 10 stocks are even better buys.
Click here to learn about these picks!
*Stock Advisor returns as of Nov. 7, 2016.
Asit Sharma has no position in any stocks mentioned. The Motley Fool recommends Automatic Data Processing and WageWorks. Try any of our Foolish newsletter services free for 30 days. We Fools may not all hold the same opinions, but we all believe that considering a diverse range of insights makes us better investors. The Motley Fool has a disclosure policy.