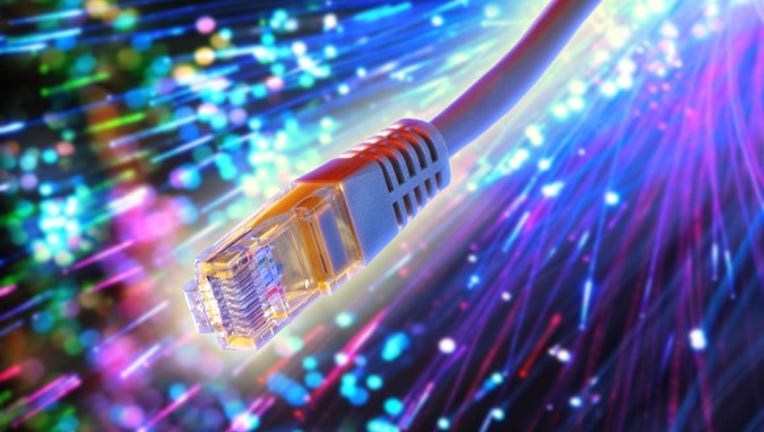 What happened
Shares of fiber-optic network supplier Applied Optoelectronics (NASDAQ: AAOI) have skyrocketed today, up by 30% as of 12:20 p.m. EST, after the company reported strong fourth-quarter earnings.
So what
Revenue in the fourth quarter soared 60% to $84.9 million, which translated into non-GAAP earnings per share of $0.84. Both top- and bottom-line results easily beat the Street's expectations of $82.7 million in sales and an adjusted profit of $0.79 per share.
Image source: Getty Images.
Adjusted gross margin expanded to 38%. In a statement, founder and CEO Dr. Thompson Lin said, "AOI achieved another record year driven by strong demand for our market-leading datacenter products and continued execution by the AOI team. We believe our record performance further demonstrates our growing market share in advanced optics and our team's ability to generate manufacturing efficiencies that lead to margin improvement."
Now what
The company enjoys cost advantages since it internally manufactures its lasers and light engines, and it believes momentum will accelerate alongside the ongoing transition to 100G. AOI's guidance for the first quarter calls for revenue in the range of $87 million to $91 million. Adjusted gross margin is expected to be 38% to 40%, with adjusted net income of $15.5 million to $17.2 million, or $0.80 per share to $0.88 per share. That forecast is comfortably above consensus estimates of $74.7 million in sales and an adjusted profit of $0.40 per share for the first quarter.
10 stocks we like better than Applied OptoelectronicsWhen investing geniuses David and Tom Gardner have a stock tip, it can pay to listen. After all, the newsletter they have run for over a decade, Motley Fool Stock Advisor, has tripled the market.*
David and Tom just revealed what they believe are the 10 best stocks for investors to buy right now... and Applied Optoelectronics wasn't one of them! That's right -- they think these 10 stocks are even better buys.
Click here to learn about these picks!
*Stock Advisor returns as of February 6, 2017
Evan Niu, CFA has no position in any stocks mentioned. The Motley Fool has no position in any of the stocks mentioned. The Motley Fool has a disclosure policy.