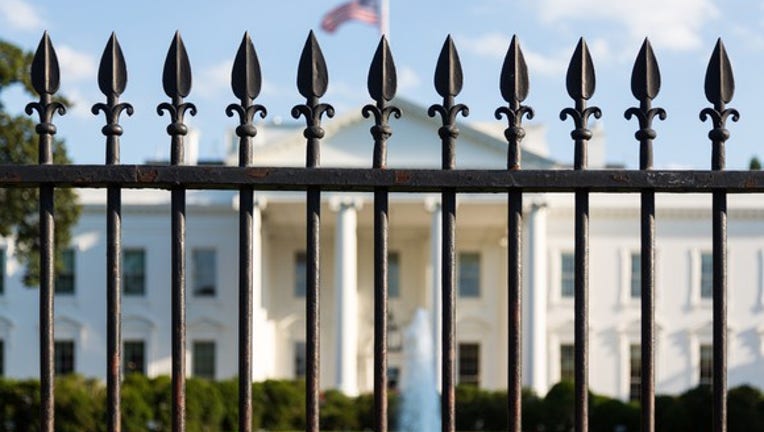 Image source: Getty Images.
It's been just over a week since voters in the U.S. went to the polls and elected Donald Trump as their next president. That's caused some volatility in the stock market, which has since stabilized, even making some gains since.
But some investors are concerned about how some individual companies,including Amazon.com(NASDAQ: AMZN), will fare under President Trump. So, let's take a look at what Trump has said about Amazon specifically, what policies could affect the company, and why Amazon ultimately stands on its own.
Creating problems
Speaking back in February at a campaign rally, Trump spoke to supporters about Amazon and its CEO Jeff Bezos, saying:
Trump says Bezos used his purchase of the newspaper (which is unprofitable) to help keep more taxes away from Amazon. It's worth mentioning here that The Washington Post isn't a part of Amazon in any way. Bezos purchased the company personally, so forging the two together and making the accusation that one is helping the other pay lower taxes is inaccurate. Amazon paid $273 million in income taxes in 2015.
Trump might have talked a lot about causing problems for Amazon when it comes to taxes, but it's not very likely to play out that way.
Antitrust accusations
President-elect Trump has also accused Amazon of violating antitrust laws. He said back in May that Bezos is worried because:
The accusation that Amazon is a monopoly isn't a new one. An article in theNew Republicargued as much back in 2014. But there's been plenty of pushback on this idea as well, including articles by major news sourceshere, here, and here.
An article from New York Magazine said at the time:
The article went on to mention how Amazon is facing increased online sales pressure from brick-and-mortar stores.
Amazon has certainly grown since 2014, but it's unlikely the current antitrust laws could be applied to the company. As David Goldman wrote in a CNNMoney article a few months ago:
This could actually help Amazon
As I mentioned in different article about Trump's potential impact onanother tech giant, there could actually be a benefit for Amazon under a Trump presidency.
The president-elect has said he would be open to offering American companies a 10% tax rate for repatriated money. Companies often leave their foreign profits in other countries because it costs them a hefty 35% tax fee if they bring it back into the U.S.
But Trump has said he wants to make it easy to bring those profits back: "We'll bring it back, and it'll be taxed only at the rate of 10% instead of 35%. And who would bring it back at 35%? Obviously nobody, because nobody's doing it."
Amazon doesn't keep as much of its profits in other countries as others do, but it could still benefit from a lower repatriation rate to bring back the $5.8 billionthe company held in foreign subsidiaries as of the end of 2015.
Amazon stands on its own
As expected with any unforeseen outcome, there have been some short-term jitters following Trump's election, and Amazon's stock price is currently down over 5% since election day. It would be slightly naive to assume Trump could have zero impact on Amazon, but it's more likely than not that the company will continue to operate as usual.Amazon pays taxes, and Trump's correlation between The Washington Post and Amazon doesn't exactly hold up, nor is it likely for the government to go after (or win) any type of antitrust litigation against Amazon. If anything, the company might benefit from a Trump presidency if the repatriation rate drops some time over the next four years.
While it's easy to get caught up in what's happening right now,investors should remember that the fundamentals of Amazon's business haven't changed over the past week -- and that's reason enough to remain calm.
Forget the 2016 Election: 10 stocks we like better than Amazon.com Donald Trump was just elected president, and volatility is up. But here's why you should ignore the election:
Investing geniuses Tom and David Gardner have spent a long time beating the market no matter who's in the White House. In fact, the newsletter they have run for over a decade, Motley Fool Stock Advisor, has tripled the market.*
David and Tom just revealed what they believe are the ten best stocks for investors to buy right now...and Amazon.com wasn't one of them! That's right -- they think these 10 stocks are even better buys.
Click here to learn about these picks!
*Stock Advisor returns as of November 7, 2016.
Chris Neiger has no position in any stocks mentioned. The Motley Fool owns shares of and recommends Amazon.com. Try any of our Foolish newsletter services free for 30 days. We Fools may not all hold the same opinions, but we all believe that considering a diverse range of insights makes us better investors. The Motley Fool has a disclosure policy.