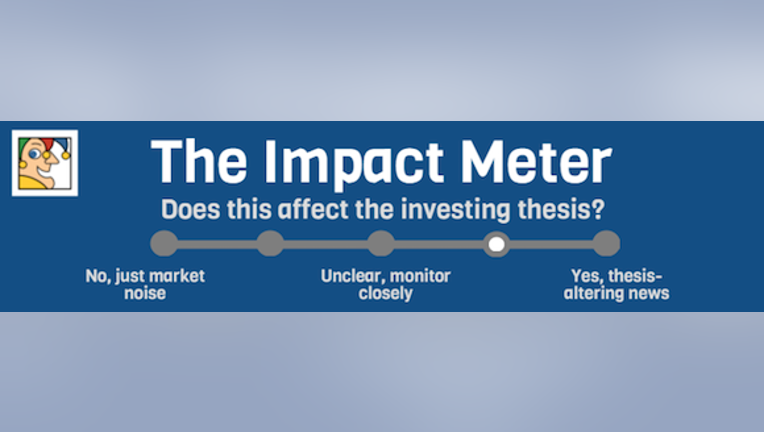 2017 Prius Prime. Image source: Toyota.
What happened?At the New York auto show yesterday, Toyota unveiled the new 2017 Prius Prime. The new plug-in hybrid is even more efficient than the company's popular Prius hatchback, and the Prius Prime is expected to achieve an estimate 120 MPGe, a 26% improvement.
That performance improvement is thanks to a larger 8.8 kWh battery, capable of driving 22 miles in all-electric mode, combined with an improved hybrid system. Toyota estimates that consumers will be able to drive for 600 miles before filling up the 11.3-gallon tank.
The new vehicle will even feature an optional 11.6-inch vertical touchscreen display that can be used for multimedia, navigation, and vehicle controls.
Does it matter?The Prius remains a category-defining vehicle for Toyota, while also setting the brand apart and appealing to environmentalists. Toyota sold nearly 185,000 Prius vehicles in the U.S. last year, down 11% from 2014 as low gas prices have hurt hybrid sales.
However, plug-in hybrids have not fared well in the U.S. market as a product category (including the recently discontinued Prius plug-in hybrid), although there are a handful of successful models like General Motors'Chevy Volt.
Toyota says that the 2017 Prius Prime will be available in the U.S. later this year.
The article Toyota Motor Unveils 2017 Prius Prime originally appeared on Fool.com.
Evan Niu, CFA has no position in any stocks mentioned. The Motley Fool recommends General Motors. Try any of our Foolish newsletter services free for 30 days. We Fools may not all hold the same opinions, but we all believe that considering a diverse range of insights makes us better investors. The Motley Fool has a disclosure policy.
Copyright 1995 - 2016 The Motley Fool, LLC. All rights reserved. The Motley Fool has a disclosure policy.