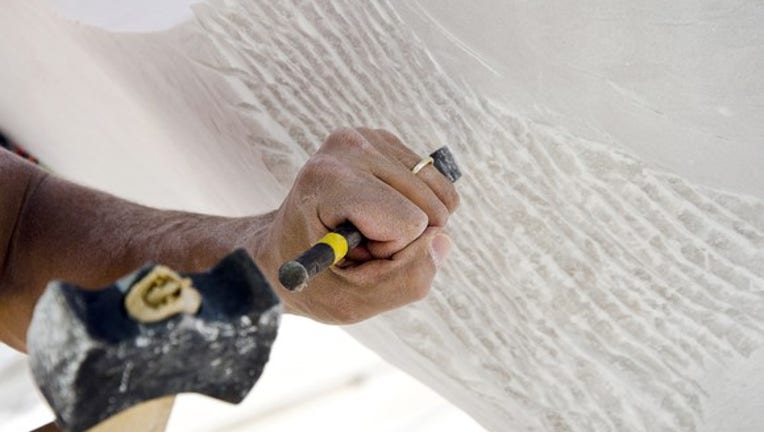 Motley Fool credit card expert Nathan Hamilton and Deputy Managing Editor Michael Douglass discuss two crucial credit card mantras that cardholders may want to follow. If you're struggling to pay off credit card debt, want to finally get ahead of your finances, or would like to land some of thebest credit card sign-up bonuses, here are a few words of wisdom to get you on the right path.
5 Simple Tips to Skyrocket Your Credit Score Over 800!Increasing your credit score above 800 will put you in rare company. So rare that only 1 in 9 Americans can claim they're members of this elite club. But contrary to popular belief, racking up a high credit score is a lot easier than you may have imagined following 5 simple, disciplined strategies. You'll find a full rundown of each inside our FREE credit score guide. It's time to put your financial future first and secure a lifetime of savings by increasing your credit score. Simply click hereto claim a copy 5 Simple Tips to Skyrocket Your Credit Score over 800.
Michael Douglass:All right, Nathan. Let's talk about credit card mantras and general principles to live by. The sort of things that should be etched in stone. Obviously, when it comes to personal finance, there are certain things that are just generally good ideas and certain things that are just generally bad ideas. Let's talk about a couple of those generally good ideas. Let's start with how long you keep your credit card accounts.
Nathan Hamilton:The first mantra, when it comes down to it, is essentially not only a Motley Fool mantra but I think it should just be a general life [00:00:33]...
Image source: Getty Images.
Michael Douglass:Life mantra.
Nathan Hamilton:Credit card life mantra, and it's essentially keep your credit card accounts longer than your hobbies. I don't know if you're like me, but you pick up a new hobby, you go out and spend a bunch of money, and six months later, you've forgotten about it.
Michael Douglass:Totally.
Nathan Hamilton:With credit cards, you want to establish a long credit history, and the reason for doing so is essentially your FICO score, because your FICO score is impacted by how long your average credit history is. So that can be credit card accounts, student loans, car loans. All of your credit. Your life as a borrower. What FICO wants to see on the credit-scoring model is an average of five years to at least get into that upper echelon, the elite 800+ credit score.
So with credit cards, keep those credit card accounts for a long time. Make sure you're borrowing on credit, paying down balances and so forth, but really focus on having an established relationship with a credit card rather than, "OK, I'm going to get this card with a high annual fee, take advantage of the sign-up bonus, ditch the card." Then it affects your credit score.
Michael Douglass:Right. And, of course, you want a good credit score because that affects how you get leant to. Whether it's an automobile loan -- everyone's got to buy a car sometime, it seems. Whether it's a house and a mortgage. A lot of these different things get impacted by that credit score, so it's really important to be thinking about that holistically and not just the, "Oh, can I get one free plane ticket? I'm moving to this new card."
Nathan Hamilton:Yes. Your credit score, essentially, is the most important three-digit number that people don't pay attention to.
Michael Douglass:I think that's very fair. Let's also talk about style of credit cards. Now you've coined a term: "Swiss Army Knife-style credit cards."
Nathan Hamilton:Yes.
Michael Douglass:What do you mean by that?
Nathan Hamilton:It's trademarked now. I don't know about that, but essentially choose Swiss Army Knife-style credit cards. And it also is based upon your credit score as well. What I mean by Swiss Army Knife-style credit cards is essentially pick one or two credit cards instead of a wallet packed with credit cards (one for your gas purchases, one for your grocery purchases, one for your Amazon purchases, one for your Costco purchases). When it comes down to it, it's just hard to track those expenses and maintain a budget.
Choose one card that covers the majority of your expenses, and this is in terms of rewards. If you're spending the most money on groceries -- if that's your biggest budget expense monthly -- then get a card that's applicable for that and then maybe one other card that covers all the other expenses. That way you're managing your budget better. It's easier to maintain. And with your credit score and credit history, what it does is essentially insure that you're keeping those accounts for longer, and establishing the five-year-plus history that we're all going for to get the best FICO scores.
Michael Douglass:Absolutely. I think the point you're making, here, about energy is really important, because we have a finite amount of it and the energy you spend trying to squeeze out that extra $2 a month in gas rewards could be more profitably and more effectively spent in a lot of different places. Maybe picking up a new hobby.
Nathan Hamilton:You've got to pay for it somehow.
Michael Douglass:Right. Or perhaps investing. I mean, there are a lot of opportunities, there. So it's avoiding Balkanizing your stuff into so many different areas. Instead, just having a couple of credit cards that you can track very easily.
Nathan Hamilton:Yeah. It's easy to get caught up in it when you see a credit card with an offer that you can get 10% cash back on an expense that maybe you spend $100 a month on. Really the time involved to do so -- time is money, when it comes down to it. It is something that we have to take into account.
Travel hacking is a good example. Essentially people will carry a wallet packed full of cards -- and for some it does work -- and use those cards for every different expense possible. In the end, they end up saving $20-$50 more on a flight or hotel, and so forth. Just look at [whether] the value that you're receiving is worth the time that it requires, and many times for most people the answer is going to be no.
Michael Douglass:Absolutely. Speaking of which, we have a great page on the best cash back credit cards and a lot of good information at fool.com/credit cards, so do be sure to check us out there. We've also got some of the best credit cards of 2017.
Nathan Hamilton:And also our free guide about credit scores, so take advantage of that.
Michael Douglass:Absolutely. Thanks, Nathan.
[End]
The Motley Fool has a disclosure policy.