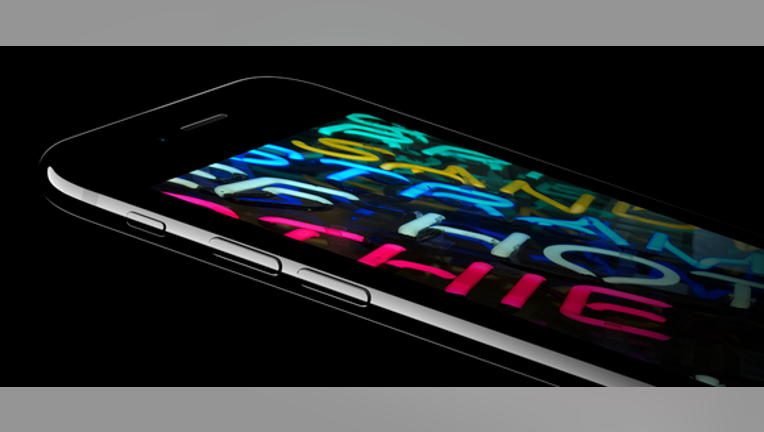 Image source: Apple.
There's a lot going on in Apple's (NASDAQ: AAPL) lawsuit against Qualcomm (NASDAQ: QCOM). One of the main things that Apple is seeking is nearly $1 billion that it says Qualcomm owes. Apple has been paying what it considers inflated royalties for years, which are passed along in full from its contract manufacturers that have inked licensing deals with Qualcomm. Qualcomm is supposed to license its patents at fair, reasonable, and non-discriminatory (FRAND) rates.
The two companies had previously reached a Business Cooperation and Patent Agreement (BCPA), which includes quarterly payments to Apple in exchange for other concessions, the most important being exclusivity in supplying baseband processors to Apple. But these payments are also contingent on Apple mostly keeping quiet about the two companies' business arrangements, a provision that Apple believes is intended to hide Qualcomm's alleged anticompetitive behavior. However, the terms of the BCPA were never meant to preclude Apple from cooperating with government regulators if asked. At the heart of the issue is whether or not regulators approached Apple first, or if Apple voluntarily ratted Qualcomm out to the Feds.
Apple said, Qualcomm said
In Apple's complaint, it argues that Qualcomm intentionally tries to hide its behavior from regulators (emphasis in second paragraph added):
That bit on "initiating or inducing" is a key piece here. If Apple was the one initiating the regulatory investigation, then it could be in breach of the BCPA terms, and as such Qualcomm would be able to withhold payment. But Apple maintains that it did no such thing:
Naturally, Qualcomm's perspective is different. The mobile chip giant issued a brief press release to comment on Apple's complaint last week. Here's what Qualcomm general counsel Don Rosenberg had to say (emphasis added):
Qualcomm's response suggests that Apple has been more active in "inducing" regulatory actions against Qualcomm. Furthermore, Qualcomm thinks Apple is misrepresenting the pair's relationship and business dealings. The Mac maker is looking for a wide range of concessions, but that $1 billion seems to be hanging in the balance of whether or not Apple instigated regulatory action, or if it was merely cooperating with regulators as required by law.
10 stocks we like better than Apple When investing geniuses David and Tom Gardner have a stock tip, it can pay to listen. After all, the newsletter they have run for over a decade, Motley Fool Stock Advisor, has tripled the market.*
David and Tom just revealed what they believe are the 10 best stocks for investors to buy right now... and Apple wasn't one of them! That's right -- they think these 10 stocks are even better buys.
Click here to learn about these picks!
*Stock Advisor returns as of January 4, 2017
Evan Niu, CFA owns shares of Apple. The Motley Fool owns shares of and recommends Apple and Qualcomm. The Motley Fool has the following options: long January 2018 $90 calls on Apple and short January 2018 $95 calls on Apple. The Motley Fool has a disclosure policy.