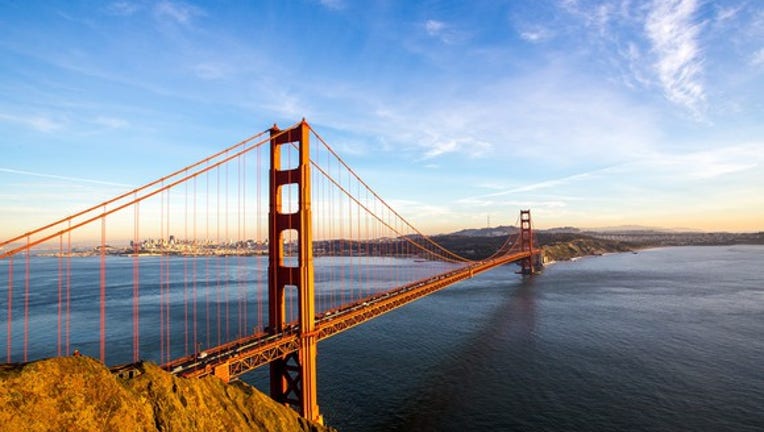 SVB Financial Group's (NASDAQ: SIVB) first-quarter earnings rose 28% year over year, helped by improving net interest margin and loan growth, but the company's guidance for the remainder of the year had some puts and takes. Here's what shareholders should know now.
By the numbers
| Metric | Q1 2017 | Q1 2016 | Year-Over-Year Growth |
| --- | --- | --- | --- |
| Net loans | $20.2 billion | $17.5 billion | 15% |
| Total deposits | $41.1 billion | $38.8 billion | 6% |
| Net income | $101.5 million | $79.2 million | 28% |
| Diluted EPS | $1.91 | $1.52 | 26% |
Data source: SVB Financial Group.
What happened this quarter?
Rising interest rates are especially good for a rate-sensitive bank holding company like SVB Financial Group. The company reported that net interest margin -- the difference between what it pays to borrow and what it earns on its loans and securities -- grew to 2.88%, up from 2.67% in the same period a year ago.
Problematic loans are few and far between. Net charge-offs fell to 0.25% of gross loans, down from 0.49% in the first quarter of 2016. Total nonperforming loans grew slightly to 0.68% of loans, up from 0.64% last year. Credit quality generally remains excellent, although it increased its outlook for nonperforming loans to between 0.60% and 0.80% of its total gross loans for the full year. Guidance for net charge-offs was unchanged, however.
Loans to private equity and venture capital funds grew fastest, rising 9% quarter over quarter and 33% year over year. These loans are characterized by a low risk of loss, but generally yield less than the typical commercial loan. The conference call points out that these loans yield in the mid-3% range, but previous disclosure indicates these loans typically float with short-term LIBOR. Thus, increases in interest rates are particularly good for net interest income earned on this $8.5 billion loan portfolio.
Compensation expenses have been trending higher. Compensation and benefits expense grew 20% year over year, which the conference call commentary suggests was partly due to an increase in the company's return on equity, and a rise in its share price, which drove some of its stock-based compensation and incentive compensation expense during the quarter.
What management had to say
Speaking broadly about the health of Silicon Valley's start-ups in prepared remarks on the company's conference call, CEO Gregory Becker said the following:
Notably, SVB Financial's commercial loans to venture companies shrank quarter over quarter, and grew only modestly year over year. Loans to software and internet companies, its second-largest loan portfolio, grew just 0.2% from the same period a year ago, and shrank by 2.9% quarter over quarter. While slow loan growth may not be ideal, it does stand as evidence that SVB Financial isn't sacrificing underwriting standards for loan growth.
Silicon Valley Bank is a niche banker for tech start-ups and private equity companies in the Bay Area. Image source: Getty Images.
Looking ahead
SVB Financial updated its guidance for the remainder of the year, with some important puts and takes. The table below reflects the items for which guidance was changed this quarter.
| Item | Guidance Change |
| --- | --- |
| Average deposit balances | Outlook narrowed to mid-single digits from previous outlook of mid- to high-single digits |
| Net interest income | Outlook increased to high teens from previous outlook of low teens |
| Net interest margin | Outlook increased to between 2.9% and 3.1% from 2.8% to 3% |
| Nonperforming loans as a percentage of total gross loans | Outlook increased to between 0.6% and 0.8% from a previous outlook of 0.5% to 0.7% |
| Noninterest expense | Outlook increased to low-double digits from outlook of high-single digits |
Data source: SVB Financial Group.
On the conference call, the company addressed the competitive environment, noting that "competition remains intense for all banks," and that competition is having an impact on loan pricing and the pace of loan growth.
Primarily a lender to Silicon Valley start-ups and the funds that support them, SVB Financial Group's clients are more affected by the health of the financial markets and confidence in the economy than traditional "old economy" borrowers. The challenge is driving loan growth while working with only the highest-quality borrowers, something SVB Financial Group has done well over several cycles.
10 stocks we like better than SVB Financial GroupWhen investing geniuses David and Tom Gardner have a stock tip, it can pay to listen. After all, the newsletter they have run for over a decade, Motley Fool Stock Advisor, has tripled the market.*
David and Tom just revealed what they believe are the 10 best stocks for investors to buy right now... and SVB Financial Group wasn't one of them! That's right -- they think these 10 stocks are even better buys.
Click here to learn about these picks!
*Stock Advisor returns as of May 1, 2017
SVB Financial provides credit and banking services to The Motley Fool. Jordan Wathen has no position in any stocks mentioned. The Motley Fool owns shares of and recommends SVB Financial Group. The Motley Fool has a disclosure policy.