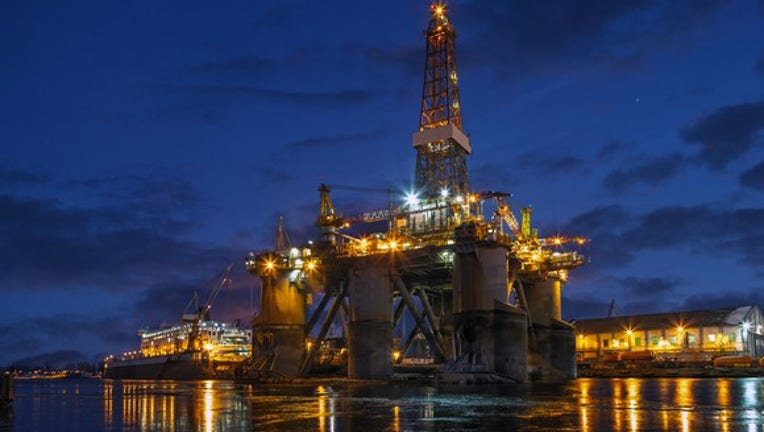 What happened
Shares of Seadrill (NYSE: SDRL) are down 11.7% as of 2:15 p.m. EST after the company announced earnings results. The earnings themselves weren't so bad as to justify a major share decline. Rather, it was a statement the company made in that earnings release that has Wall Street running scared.
Image source: Getty Images.
So what
I'll just quote management's statement regarding the challenges it is facing with restructuring its current debt load:
So, the company has some major debt milestones that it has to meet in two months, and as of right now neither the companies that hold the existing debt nor the ones that would lend new debt are keen on lending to Seadrill. If a resolution doesn't happen in a couple months, investors may get wiped out.
Well, at least investors know it's coming.
Now what
Seadrill's story has been a race against time for close to three years now. It has some of the best offshore rigs on the market in terms of specifications and age, which should make them desirable. The challenges have been the monumental debt it took on to build out that fleet, and the capital spending obligations it had during the downturn in oil and gas. While the company has been able to lower its debt load considerably through its backlog of work -- it ended the quarter with $9.8 billion in total debt, down from a peak of $14.8 billion in fourth-quarter 2014 -- the downturn in offshore drilling has lasted much longer than expected, and has put Seadrill in a real financial bind.
It all comes down to some debt negotiations over the next couple months. If management can secure some decent rates and get some debt-covenant relief, then it might be able to hang on long enough to see an uptick in drilling activity -- something that is starting to gain traction. If it can't, though, investors should probably prepare for the worst.
10 stocks we like better than SeadrillWhen investing geniuses David and Tom Gardner have a stock tip, it can pay to listen. After all, the newsletter they have run for over a decade, Motley Fool Stock Advisor, has tripled the market.*
David and Tom just revealed what they believe are the 10 best stocks for investors to buy right now... and Seadrill wasn't one of them! That's right -- they think these 10 stocks are even better buys.
Click here to learn about these picks!
*Stock Advisor returns as of February 6, 2017
Tyler Crowe owns shares of Seadrill. The Motley Fool has no position in any of the stocks mentioned. The Motley Fool has a disclosure policy.