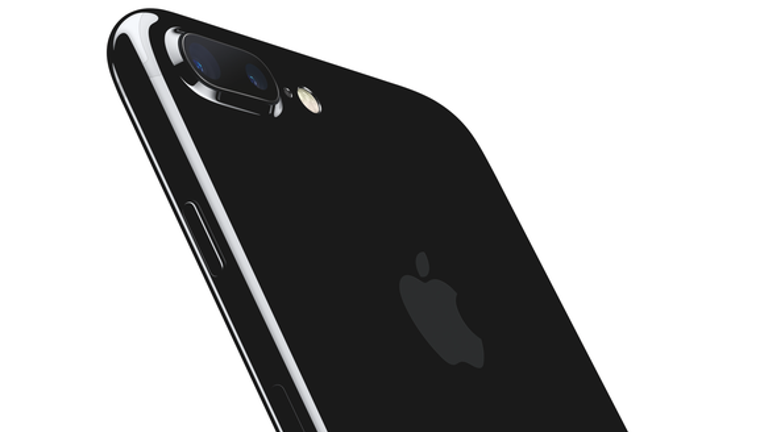 What happened
Earlier this morning, BlackBerry (NASDAQ: BBRY) announced that it had been awarded $815 million through a binding arbitration decision. A licensing dispute arose between BlackBerry and Qualcomm (NASDAQ: QCOM) approximately a year ago, and the two companies entered into arbitration. The dispute centered around whether or not a royalty cap applied to payments made under a specific license agreement.
Meanwhile, Apple (NASDAQ: AAPL) has sued Qualcomm in four different countries, claiming that Qualcomm was effectively extorting it and leveraged an unofficial "no chips, no license" policy to extract inflated royalties, among other allegations.
Image source: Apple.
Does it matter?
The arbitration decision would seem to imply that there are situations where Qualcomm has been overcharging for royalties, as the decision sided with BlackBerry and the Canadian company will now receive a refund for those overpayments. That could suggest that Apple has more of a case, if another licensee has won its own fight over royalty overpayments. However, Qualcomm reminded investors that these two cases are not related.
In its statement, Qualcomm noted: "The arbitration decision was limited to prepayment provisions unique to BlackBerry's license agreement with Qualcomm and has no impact on agreements with any other licensee." Qualcomm likely anticipated that there could be a tendency to connect BlackBerry's win to Apple's current lawsuits. The mobile chip giant said that the BlackBerry case revolved around a single issue on whether Qualcomm's voluntary per-unit royalty cap applied to BlackBerry's non-refundable royalty prepayments for subscriber units between 2010 and 2015.
Each license agreement is unique, and Qualcomm had inked a much broader "business cooperation" agreement with Apple that was much more complex and covered a wider range of issues. The amount of money at stake is also significantly higher, so arbitration is unlikely and Apple does not appear open to settling.
10 stocks we like better than QualcommWhen investing geniuses David and Tom Gardner have a stock tip, it can pay to listen. After all, the newsletter they have run for over a decade, Motley Fool Stock Advisor, has tripled the market.*
David and Tom just revealed what they believe are the 10 best stocks for investors to buy right now... and Qualcomm wasn't one of them! That's right -- they think these 10 stocks are even better buys.
Click here to learn about these picks!
*Stock Advisor returns as of April 3, 2017
Evan Niu, CFA owns shares of Apple. The Motley Fool owns shares of and recommends Apple and Qualcomm. The Motley Fool has the following options: long January 2018 $90 calls on Apple and short January 2018 $95 calls on Apple. The Motley Fool has a disclosure policy.