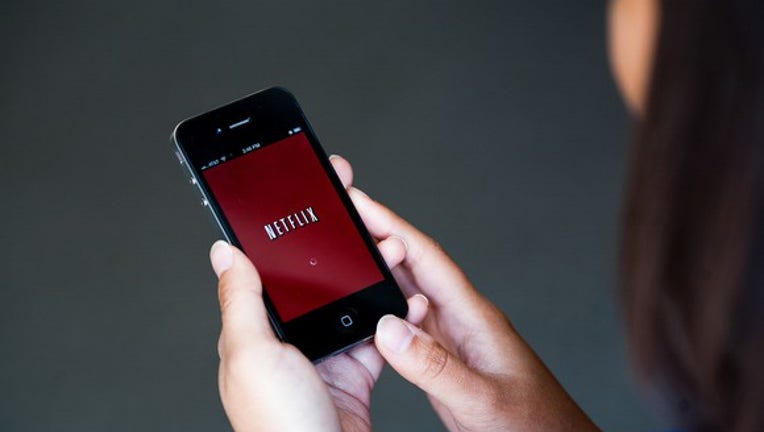 Just six months ago, Netflix (NASDAQ: NFLX) seemed to be facing a slowdown in its growth rate. Given that the company commands a very high earnings multiple, this caused skittish investors to dump the stock.
Netflix faced a slowdown in growth in mid-2016. Image source: The Motley Fool.
In October, Netflix reassured investors with a strong third-quarter earnings report. And on Wednesday afternoon, the company addressed these worries for good, setting a new record for subscriber growth.
Subscriber growth soars again
For the fourth quarter, Netflix generated revenue of $2.34 billion, roughly in line with the company's forecast. However, on every other key metric, Netflix soared past its guidance.
Data source: Netflix Q3 2016 and Q4 2016 subscriber letters. Chart by author.
Netflix's subscriber growth during Q4 was particularly impressive. The company added another 1.93 million streaming video customers in the U.S., compared to 1.56 million in Q4 2015. Meanwhile, international subscriber growth hit a new record last quarter, with more than 5 million net additions. That was an increase from 4.04 million net additions in the year-earlier period.
Netflix spent heavily on marketing during the fourth quarter in order to drive this growth. Domestic marketing expense surged 32% year over year, while international marketing spending rose 24%. However, Netflix was able to invest in this incremental marketing activity without compromising its profitability.
Higher prices? No problem!
Earlier in 2016, Netflix's subscriber growth wavered -- the company added fewer than 2 million streaming subscribers in the second quarter -- in part because of the fallout of its price increases.
During the course of the year, Netflix "un-grandfathered" subscribers who had previously been paying $7.99 or $8.99 a month for its most popular streaming plan. U.S. subscribers now have to pay $9.99 a month for that plan or downgrade to Netflix's standard-definition plan, which still costs $7.99 a month. Most users have swallowed the price increase without a problem. However, the move generated lots of negative headlines about Netflix's increasing prices, which dampened overall subscriber growth.
Netflix has raised its prices in order to support higher content spending. Image source: The Motley Fool.
Those headlines have since subsided, and customer retention remains strong despite the effective price increase that hit millions of subscribers last year.
As a result, Netflix is now benefiting from strong subscriber growth as well as rising average revenue per user. Total streaming revenue surged 41% year over year last quarter, driving solid margin improvement in both parts of Netflix's streaming business.
Profit growth on the way
Netflix is now on the verge of surpassing 50 million domestic subscribers and it is still adding 4 million to 5 million domestic users annually. That puts Netflix well on the way to reaching its long-term goal of attracting 60 million to 90 million domestic subscribers.
Netflix's international markets are growing even faster. By the end of 2017, Netflix will have more subscribers outside the United States than within it.
Even more importantly, Netflix expects its international segment to turn profitable for the first time ever in Q1. Management does expect international profitability to remain volatile because of the company's growth investments, but the trend is definitely pointing in the right direction after years of heavy losses. Meanwhile, the domestic streaming business continues to deliver strong profit growth.
The upshot is that Netflix is on track to generate a "material profit" in 2017, as management has been touting for the past two years. Going forward, as the domestic business expands further and the international segment gains scale, Netflix should be able to deliver strong earnings growth for many years to come.
Find out why Netflix is one of the 10 best stocks to buy now
Motley Fool co-founders Tom and David Gardner have spent more than a decade beating the market. (In fact, the newsletter they run, Motley Fool Stock Advisor, has tripled the market!*)
Tom and David just revealed their ten top stock picks for investors to buy right now. Netflix is on the list -- but there are nine others you may be overlooking.
Click here to get access to the full list!
*Stock Advisor returns as of January 4, 2017
Adam Levine-Weinberg has no position in any stocks mentioned. The Motley Fool owns shares of and recommends Netflix. The Motley Fool has a disclosure policy.