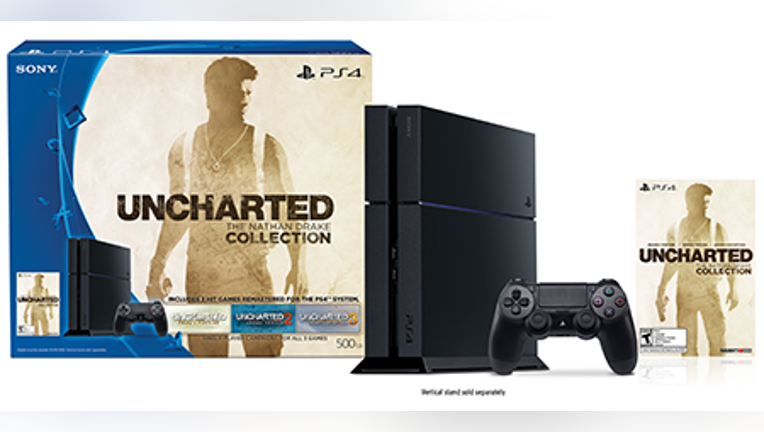 In 2014, Microsoft won back some some sales momentum for its Xbox One game console by selling it at lower prices thanSony's PlayStation 4.
Since the two consoles launched in November 2013, price has been a major factor in people's buying decisions. In the early days, PS4 outsold Xbox One because it had a base price tag of $399 while Microsoft's console was $499 because it included the Kinect motion sensor. As soon as the company made Kinect an optional purchase in June 2014 and dropped its base price to $399, matching Sony's, Xbox One sales rose.
Price is not the only factor, but Sony has generally outsold its rival by significant margins when it is the cheaper option. Remove that pricing advantage and things move close to equal. Tip the edge to Microsoft, and Xbox One takes the lead.
That played out in 2014 as Sony had a sales lead through June when Microsoft matched its price, and then lost the holiday season when Xbox One was cheaper -- something Microsoft crowed about in a blog post.
"Xbox One ended 2014 with an unprecedented holiday season, becoming the best-selling console in the U.S. in November and December," wrote XboX Wire Editor Will Tuttle, citing data from NPD.
It's a simple recipe so far. No one exclusive game title has made much of an impact on console sales. That looks likely to be the case this holiday season, so again the sales winner should be whichever company has the cheapest console.
Microsoft is going lowAfter the success it experienced last year offering $349 bundles, which included at least the console and a game, Microsoft is going even lower this year. The company has a number of Black Friday bundles, which will offer Xbox One and a popular game for $299.
"From Thursday, Nov. 26 through Monday, Nov. 30 in the U.S., select console bundles will be available starting at $299, the lowest price ever for Xbox One," Microsoft executive Major Nelson wrote in a blog post.
The $299 bundles will include one packaged with a full-game download of Gears of War: Ultimate Edition, the Superstar Cole multiplayer skin, and early access to the Gears of War 4 Beta. Buyers will also get access to the entire Xbox 360 Gears of War collection to play on Xbox One for a limited time. Microsoft also has a bundle with theLego Movie Videogamefor $299 and a number of other deals at $349 through Cyber Monday. In addition, higher-end versions of the console including Kinect and/or a 1TB hard drive will be sold at $49 off.
Whether Microsoft continues to offer a $299 Xbox One bundle past the Monday after Thanksgiving remains to be seen, but last year its cut to $349 was originally a promotion that was later made permanent.
Microsoft has a number of different deals for Black Friday through Cyber Monday. Source: Microsoft
Sony is matchingIn October, Sony slashed prices on a number of PS4 bundles by $50, matching the $349 base price that Microsoft had been using since the 2014 holiday season. The company called that its "Big Holiday Lineup" in a blog post by PlayStation Vice President John Koller suggesting that $349 was going to be its holiday deal price.
Sony only has one bundle at $299. Source: Sony
That changed on Nov. 23 when Koller returned to the PlayStation blog to announce a $299 PS3 bundle that will be sold from Thursday through Cyber Monday. A number of major retailers, however, were already touting a Black Friday special on the PS4Uncharted: The Nathan Drake Collectionbundle at $299, Polygonreported, and Koller's announcement makes it a sale offered by Sony as well, not just its partners.
The bundle includes a 500GB PS4 system and the single-player campaigns for Uncharted: Drake's Fortune, Uncharted 2: Among Thieves, and Uncharted 3: Drake's Deception. It does not include the upcoming Uncharted 4: A Thief's End, which will be released in March.
Which company will win the season?Sony has bent a little by offering a $299 bundle, which will likely keep the companies even through Cyber Monday. The big question is: Will either company budge and make the price cut permanent or at least continue it through Christmas?
Price is almost certainly more relevant during the holiday season when consoles are being given as gifts. As a parent, unless my child has a very compelling reason to want one system over the other, the $50 price difference would be the deciding factor for me. Sony was smart to match Microsoft, but it may have hurt itself by waiting so long to formalize the deal.
Microsoft seems the more likely of the two based on past precedent to keep the price beyond Cyber Monday or at least bring it back before the end of December. In fact, it seems likely that the Xbox maker has only put an end date on its $299 price in order to capture early sales.
If the prices are equal, Sony likely ekes out a minor win. If Microsoft offers the lower price longer, then it will likely win the season.
In either case, consumers are getting a break here with the still-new technology being sold at all-time-low prices. That should lead to continued strong holiday sales for both companies.
The article Microsoft Xbox One vs. Sony PS4: The Holiday Price Wars Begin originally appeared on Fool.com.
Daniel Kline owns shares of Microsoft. He has an Xbox One but is not very good at any of the games. The Motley Fool owns shares of Microsoft. Try any of our Foolish newsletter services free for 30 days. We Fools may not all hold the same opinions, but we all believe that considering a diverse range of insights makes us better investors. The Motley Fool has a disclosure policy.
Copyright 1995 - 2015 The Motley Fool, LLC. All rights reserved. The Motley Fool has a disclosure policy.