It's All Incremental at Baidu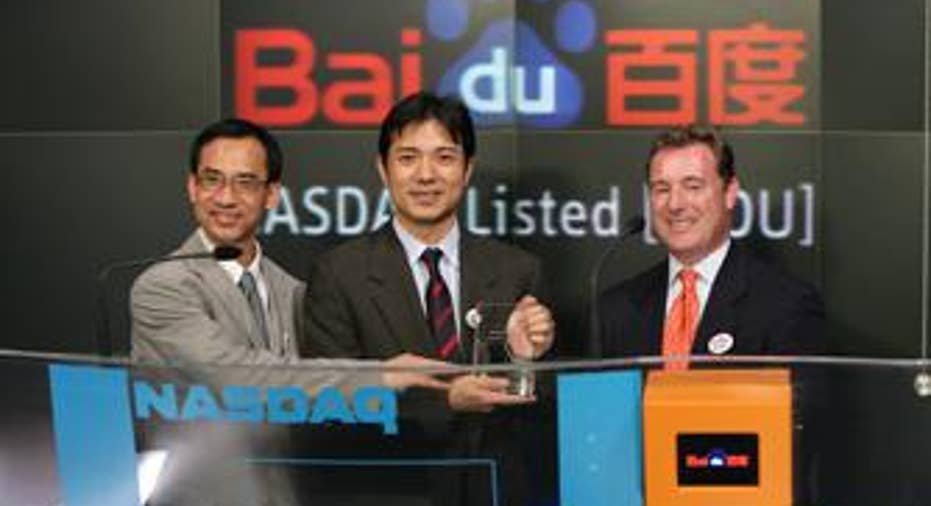 Source: Baidu.
Shares ofBaidu moved 6% higher yesterday, popping near the close on the eve of being added to MSCI's emerging markets index. Being tapped into a popular index will naturally drum up buying activity from institutions that need to duplicate the gauge, but there are also other reasons to feel bullish about Baidu.
China's leading search engine announced late last week that it was diving into the insurance business, teaming up withGerman insurer Allianz and Asia'sHillhouse Capital Group to create an online insurance company.
The birth of Bai An -- that's the name of the new digital insurance marketplace -- only seems like an odd venture for Baidu to those that haven't been paying attention. Just a week earlier we saw Baidu turn heads by joining forces with CITIC Bank to launch an online banking platform. Baixin Bank became the first digital financial services provider formed by a traditional bank and an Internet company. It was the right call since other Chinese dot-com darlings were throwing their hat into the online banking ring.
Baidu is serving643 million monthly active users on mobile search. It shouldn't be too hard to sway a lot of them to turn to the Internet company that they trust for their banking or insurance needs. Critics may argue that Baidu should just focus on the fat margins that are there for the taking in its paid search stronghold, but all of these initiatives are ultimately incremental.
Baidu's been growing outside of China, but the real push continues within its home turf where its O2O -- or offline-to-online -- initiatives continue. The emphasis on O2O is crushing margins in the near term, but the market's been warming up to Baidu in recent months even as profit targets are going the wrong way.
The partnership with Allianz and Hillhouse Capital Group could pay off in a big way. The China Insurance Regulatory Commission pegs this as a $320 billion market based on insurance premiums that were shelled out in China last year, but Internet-based insurance collected just a 4% slice of that market. That's a much lower penetration rate than the 15% tallied for the stateside market. That is an indication of both how early China is in the online migration and the huge opportunity that's there for Baidu, Allianz, and Hillhouse Capital Group to take if they get this right.
Baidu's stock has been rolling since bottoming out this summer. There was a time when the market would shake its head at Baidu expanding into other online niches, but now it nods in approval.
The article It's All Incremental at Baidu originally appeared on Fool.com.
Rick Munarriz has no position in any stocks mentioned. The Motley Fool owns shares of and recommends Baidu. Try any of our Foolish newsletter services free for 30 days. We Fools may not all hold the same opinions, but we all believe that considering a diverse range of insights makes us better investors. The Motley Fool has a disclosure policy.
Copyright 1995 - 2015 The Motley Fool, LLC. All rights reserved. The Motley Fool has a disclosure policy.