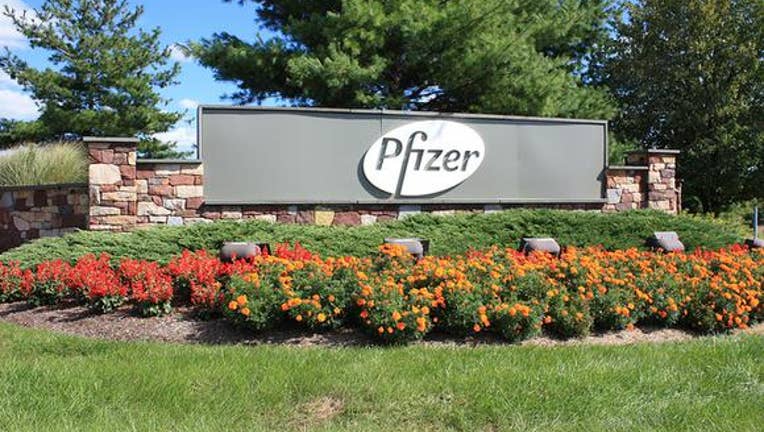 Judging by the market's initial reaction, investors would appear to think that the megamerger between pharma giants Allergan and Pfizer is simply a bad idea. Perhaps most telling, Allergan finished the day down 3.4% and Pfizer's shares dropped 2.6% as well after the announcement was made.
Source: Flickr via user Montgomery County Planning Commission.
Before long-term shareholders hit the eject button, though, I think they may want to first consider why these two stocks reacted the way they did to this news, and what is likely to happen moving forward.
So, why did Allergan -- the company supposedly receiving the premium part of the deal -- end the day in the red? My take is that there are three reasons for Allergan's bad day.
1. The deal isn't expected to close until the second half of 2016. Therefore, folks that jumped into Allergan last week, presumably looking for a quick buck, probably ran for the hills once this piece of news hit the Street. That's not unexpected, but it shouldn't impact the view of investors with a long-term outlook.
2. On Allergan's side of the deal, this turned out to be an 11.3-for-1 share split. According to the press release, Allergan shareholders will receive 11.3 shares for every Allergan share as part of their ownership in the new company. Besides the market generally preferring deals that are heavy on the cash side of the equation, this particular agreement essentially makes Allergan a derivative of Pfizer until the transaction closes.
That's not great news for Allergan shareholders because their company is posting double-digit growth, while Pfizer's top line is struggling due to the loss of several former blockbusters like Celebrex. Put simply, Allergan shareholders are concerned that Pfizer may weigh down their stock price over the next year.
3. The pink elephant in the room is, of course, the looming possibility that the U.S. government will attempt to somehow trip up this deal, especially since the two companies chose such a lengthy tie-up period. Democratic candidates Hillary Clinton and Bernie Sanders have already railed against the deal publicly, given that it erodes the U.S. tax base. Therefore, investors are apparently concerned that the premium that Pfizer is offering may eventually evaporate because of political pressure, or perhaps an outright intervention aimed at blocking an iconic American company from moving overseas.Will this deal look better a year from now?Turning to what may happen, I think the biggest issue to consider is how Pfizer's share price might fare going forward. Because of the terms of this deal after all, Allergan's share price is now joined at the hip with Pfizer's.
The good news is that Allergan's CEO Brent Saunders and Pfizer's CEO Ian Read reportedly valued this deal closer to $400 a share for Allergan during their initial talks, according to comments the two made immediately after announcing the merger.
The problem is that Pfizer's share price seems to have underperformed their expectations in the interim. As a potential fix, Pfizer stated that it plans on accelerating its share buyback program over the course of the first half of 2016, presumably to significantly boost its bottom line.
Putting this all together, I think the real goal is try to push Pfizer's share price to around $38 before the deal closes in 2016, giving Allergan shareholders around a 30% premium, compared to where shares finished the day yesterday. That's far more palatable than what initially came across the wire when the merger was disclosed, but there's also no guarantee this bucolic scenario will come to fruition.
Foolish takeawaysAt the end of the day, I find it hard to imagine that the U.S. government will really implement the measures necessary to block this merger, given that it would require some rather draconian legislation to do so. As a result, the bigger concern for Allergan's shareholders is whether or not Pfizer's stock can actually appreciate enough to make this deal worthwhile. If they think the answer to this pivotal question is "no," we may yet see this merger go down in flames. So, in order to sell this deal to Allergan's shareholders, I would imagine Read is going to need to provide significantly more color on his plans to break up the company postmerger, making it a key issue to pay attention to moving forward.
The article Is Pfizergan Really That Unpalatable? originally appeared on Fool.com.
George Budwell has no position in any stocks mentioned. The Motley Fool has no position in any of the stocks mentioned. Try any of our Foolish newsletter services free for 30 days. We Fools may not all hold the same opinions, but we all believe that considering a diverse range of insights makes us better investors. The Motley Fool has a disclosure policy.
Copyright 1995 - 2015 The Motley Fool, LLC. All rights reserved. The Motley Fool has a disclosure policy.