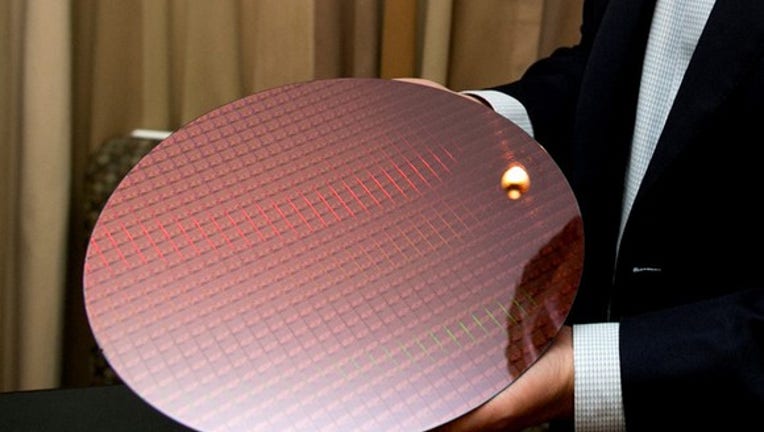 Analysts with BlueFin Research Partners recently warned that Intel's (NASDAQ: INTC) next-generation 10-nanometer manufacturing technology, which is scheduled to go into mass production in the second half of 2017, could be delayed by several months because of yield-rate issues.
According to statements that Intel executive Murthy Renduchintala made to PC World, even Intel's top brass aren't completely confident in the public launch schedule of its first 10-nanometer product, code-named Cannonlake.
Image source: Intel.
The word "if"
Intel has previously said that it intends to begin shipping Cannonlake chips for low-power notebooks and notebook/tablet hybrid devices by the "end of this year and really ramp into 2018."
Renduchintala made the following statement to PC World: "If Cannonlake comes out at the end of the year, it'll be interesting what we actually market it as. We haven't decided yet."
Notice that Renduchintala didn't use the word "when" but "if," signaling doubt that the company will manage to launch the product as expected. This jibes with BlueFin's commentary, in which the analysts say that Intel is both facing poor manufacturing yields and that it hasn't "locked down the complete process of records (PORs) to date."
What BlueFin is saying with respect to PORs is this: Intel has yet to lock down the final manufacturing recipe for its 10-nanometer technology -- it's still making potentially significant changes to the manufacturing technology itself.
The development of Intel's 10-nanometer technology appears to be quite troubled, and Renduchintala's apparent lack of confidence that the company will even launch the Cannonlake chip this year is yet more evidence of this.
Intel dodged a bullet by doing a fourth wave on 14-nanometer
Intel's 10-nanometer process appears to be in extremely poor shape. The good news, though, is that Intel wisely decided to build a "fourth wave" of products based on its current 14-nanometer technology to service the market between late 2017 through either late 2018 or early 2019.
The Cannonlake chips that Renduchintala is referring to aren't designed to address the entire personal computer market -- just a subset of it. Chips based on the company's proven 14-nanometer technology should address the bulk of the market and allow Intel to meet its customer commitments.
Indeed, Renduchintala told PC World that Intel's goal is to deliver "a yearly cadence of platform upgrade that actually gives meaningful performance improvements from the generation that preceded it."
Had Intel not begun cooking up a new generation of parts on its 14-nanometer technology, it would have likely been stuck selling its current seventh-generation Core processors with no significant performance and/or feature improvements generation-on-generation.
That would be bad for Intel's customers who rely on Intel to put out new processors so that they can sell updated systems with those new processors as key marketing points -- and bad for Intel itself.
Renduchintala's mentality vis-a-vis products and manufacturing is now one of pragmatism. He told PC World that the company will "be focused more on the generation by the amount of performance increment that it will give [Intel]" and even said that he doesn't believe that "[product] generations will be tagged to [manufacturing] node transition."
Now, to make all this work, Intel's manufacturing group will still need to improve the performance and efficiency of its manufacturing technologies each year.
However, it is generally easier to improve the performance/power characteristics of a pre-existing manufacturing technology than it is to try to move to an all-new technology that brings a significant chip-area reduction compared to the prior generation.
10 stocks we like better than IntelWhen investing geniuses David and Tom Gardner have a stock tip, it can pay to listen. After all, the newsletter they have run for over a decade, Motley Fool Stock Advisor, has tripled the market.*
David and Tom just revealed what they believe are the 10 best stocks for investors to buy right now... and Intel wasn't one of them! That's right -- they think these 10 stocks are even better buys.
Click here to learn about these picks!
*Stock Advisor returns as of February 6, 2017
Ashraf Eassa owns shares of Intel. The Motley Fool recommends Intel. The Motley Fool has a disclosure policy.