Intel Corp. Reportedly Wins Up to 50% of Apple Inc. iPhone 7 Modems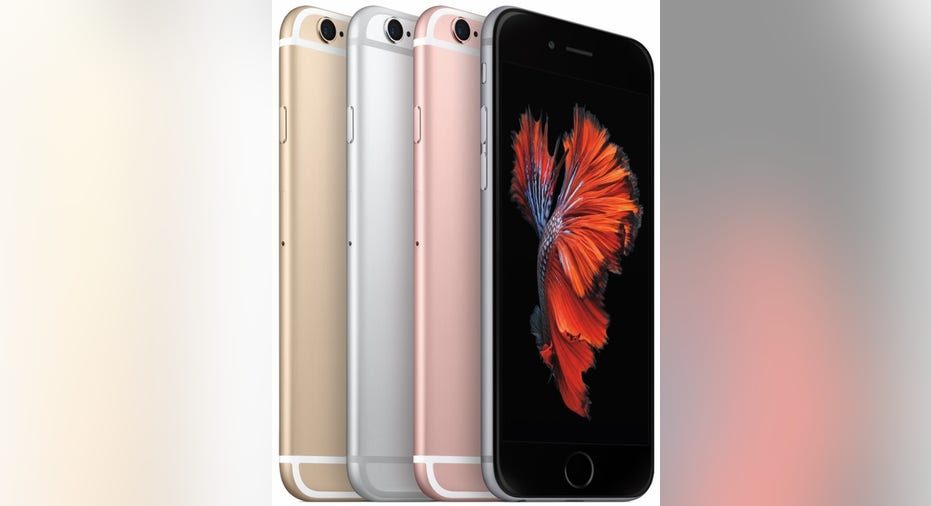 Image source: Apple.
According to a note in DigiTimes, microprocessor giant Intel will provide as much as 50% of the modems that will go into this fall's iPhone. The note cites "industry sources."
Given that the design of Apple's iPhone 7 is very likely locked down and we are just months away from full volume production, I'm inclined to assume that this report is legitimate.
Apple gets a second source
The first bit of good news here -- assuming that this report is true -- is for Apple. For years, Apple has relied on wireless giant Qualcomm (NASDAQ: QCOM) as a sole source for cellular modems. Putting this much power in the hands of a single supplier, especially one that stands to benefit from Apple's competitors gaining share on Apple, isn't an ideal scenario.
With Intel now in the mix, Apple now has two viable suppliers vying for spots inside future iPhones. This should mean lower overall component costs for the iDevice maker and, once Intel gets CDMA capability integrated into its modems (required for a number of major networks, particularly in North America), Apple may be able to see a further decline in component prices as Qualcomm loses leverage.
Intel mobile gets a lifeline
Intel has long struggled to gain a foothold in the market for mobile chips. Although it doesn't win an applications processor spot here, selling stand-alone modems in very high quantities to Apple would clearly be a win.
I suspect that Intel is cutting Apple a very nice deal on these modems, so the gross profit margins on them will probably be well below corporate average for the chipmaker. That said, given that Intel's mobile group operated at negative gross profit margins for quite a while (and it's not clear if those margins are even positive yet), this win could serve to drive significant margin expansion within Intel's mobile group.
Qualcomm loses business
Previous reports had pegged Intel's potential share of the iPhone 7 baseband win would be around 30% to 40%. If DigiTimes' number is correct, then Intel may have actually increased its potential allocation since the last wave of news/analyst reports came in.
This is a clear negative for Qualcomm. Although it generates a lot of revenue from the sale of integrated applications processors and modems to many of Apple's competitors, Qualcomm could previously count on having 100% of the Apple business.
It would seem, however, that this is no longer the case. If Intel can execute in building competitive modems each year, then Apple may very well choose to dual-source cellular modems for future iPhones for the foreseeable future.
In this case, Qualcomm sees a significant reduction in modem sales and a non-trivial reduction in revenue.
The silver lining for Qualcomm, though, is that Intel seems to be out of the mobile applications processor game. Intel didn't have much share in mobile applications processors, but the effective exit by a competitor should nonetheless be welcome. Unfortunately for Qualcomm, though, it still has to contend with the increasingly competitive MediaTek.
The article Intel Corp. Reportedly Wins Up to 50% of Apple Inc. iPhone 7 Modems originally appeared on Fool.com.
Ashraf Eassa owns shares of Intel and Qualcomm. The Motley Fool owns shares of and recommends Qualcomm. The Motley Fool recommends Intel. Try any of our Foolish newsletter services free for 30 days. We Fools may not all hold the same opinions, but we all believe that considering a diverse range of insights makes us better investors. The Motley Fool has a disclosure policy.
Copyright 1995 - 2016 The Motley Fool, LLC. All rights reserved. The Motley Fool has a disclosure policy.