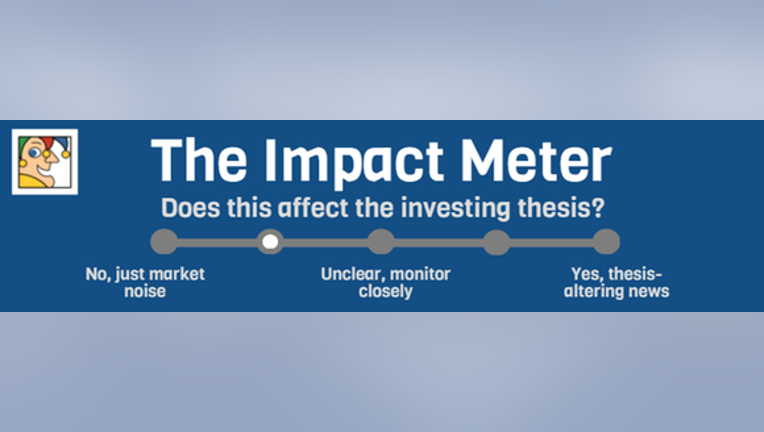 What happened? Wells Fargoupgraded retail REITs Realty Income and National Retail Properties to "outperform" in a report released on Tuesday.
This is the latest in a series of upgrades for Realty Income. In October, Bank of Americaupgraded Realty Income from "neutral" to "buy" and increased its price target from $50 to $55. Stifel Nicolaus also gave the company a "buy" rating and a $52 target, increased from $50.
Does it matter? Sort of -- to the stock's price, at least. Since the upgrade was announced, both stocks have popped by about 3%. Analyst upgrades don't change anything fundamentally with stocks, but are usually caused by fundamental or financial changes within a company. They can affect a stock's price by causing investors to change their sentiment about a company, which can fuel buying activity.
When looking at upgrades and downgrades, there are a few things to keep in mind. First of all, analyst ratings aren't standardized -- meaning that different firms use different rating systems. For example, Wells Fargo has three levels. Other firms can have four or five (or more) levels, and different terminology, such as "market perform" instead of "hold." The designation "buy" may be the highest at one analyst's firm, but many firms have a "strong buy" level above this.
The point is that the opinion of a single analyst should be taken with a grain of salt. It is usually good for a quick pop, but nothing more. If anything, an analyst-driven pop can make a stock you're considering more expensive. Regardless of what analysts have to say, it's important to conduct your own analysis to determine whether or not Realty Income and National Retail Properties fit into your personal investment objectives.
The article Instant Analysis: Realty Income and National Retail Properties Upgraded By Wells Fargo originally appeared on Fool.com.
Matthew Frankel owns shares of Bank of America, National Retail Properties, and Realty Income. The Motley Fool owns shares of and recommends Wells Fargo. The Motley Fool has the following options: short January 2016 $52 puts on Wells Fargo. The Motley Fool recommends Bank of America. Try any of our Foolish newsletter services free for 30 days. We Fools may not all hold the same opinions, but we all believe that considering a diverse range of insights makes us better investors. The Motley Fool has a disclosure policy.
Copyright 1995 - 2015 The Motley Fool, LLC. All rights reserved. The Motley Fool has a disclosure policy.