Instant Analysis: Polaris Industries Inc. Guts Guidance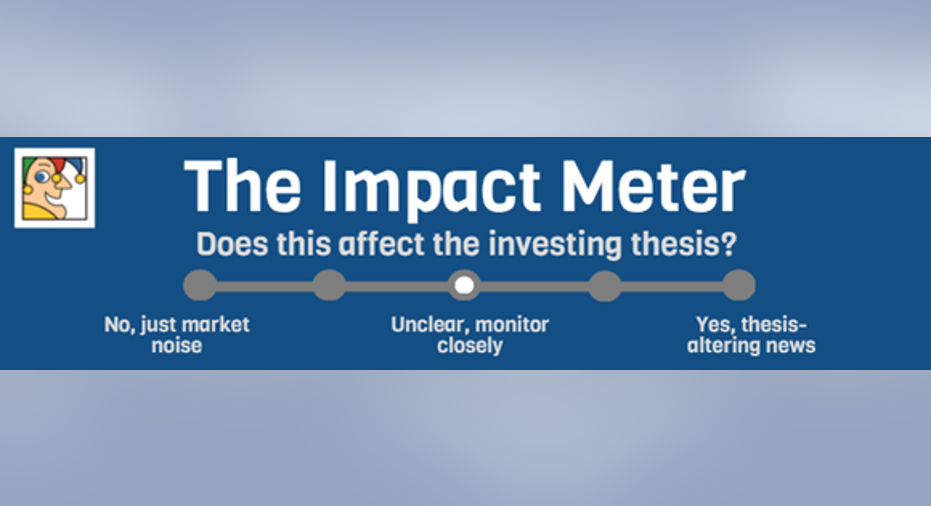 What happened?Off-road vehicle (ORV) maker Polaris Industries gutted full-year sales and earnings growth estimates on Thursday, warning revenues would only range between 4% and 5% gains over 2014, compared to previous expectations of 10% to 11% growth, while profits would rise just 1% to 2%, versus past guidance of 11% to 12% gains.
Off-road vehicle sales slowed dramatically since Polaris updated investors in October. While it had expected the fourth quarter to be a difficult one, which led it to narrow guidance from the previous period, the decline accelerated as the quarter progressed. It hasn't helped any that warmer-than-usual winter temperatures have lingered over much of the country, stalling snowmobile sales, too.
Does it matter?Because Polaris derives around two-thirds of its total revenues from ORVs, the collapse in sales in the fourth quarter -- its second busiest period behind the third quarter -- is a significant problem, particularly because the cascading effects of the slowdown also hit the sale of accessories and garments, actually the vehicle maker's second-biggest operating segment.
Snowmobiles were also hit, though it was the warmer weather that killed sales, notthe macroeconomic headwinds, currency fluctuations, or competitive pressures that Polaris indicated hurt ORVs. But since Polaris was able to gain market share in the snowmobile space, it's clear that's an industrywide problem, and not one specific to Polaris.
That's not necessarily the case when it comes to off-road vehicles, though investors will need to see how rivals respond, such asArctic Cat , which derives more than a third of its revenues from ORV sales. It also warned in October that the ATV/ROV market was weakening, and that sales of off-road vehicles and snowmobiles had fallen 16% in 2015.
The one area Polaris didn't mention was motorcycles, and that's good news since that segment has been achieving phenomenal growth as it introduces new Indian Motorcycle models. Harley-Davidson has comparatively been stuck in first gear while Polaris roars ahead, but the division is still small overall, less than 13% of the total so far in 2015. That's more than double the percentage from a year ago, but the fourth quarter is also one of its slowest periods for motorcycle sales.
Because the conditions hitting Polaris Industries hard right now may be more of an industry problem, this may not be as significant of a development as it first seems. That's not to say it won't hit Polaris' stock hard, but suggests it is a mountain the company will be able to negotiate eventually when conditions turn more favorable.
The article Instant Analysis: Polaris Industries Inc. Guts Guidance originally appeared on Fool.com.
Rich Duprey has no position in any stocks mentioned. The Motley Fool owns shares of and recommends Polaris Industries. Try any of our Foolish newsletter services free for 30 days. We Fools may not all hold the same opinions, but we all believe that considering a diverse range of insights makes us better investors. The Motley Fool has a disclosure policy.
Copyright 1995 - 2015 The Motley Fool, LLC. All rights reserved. The Motley Fool has a disclosure policy.