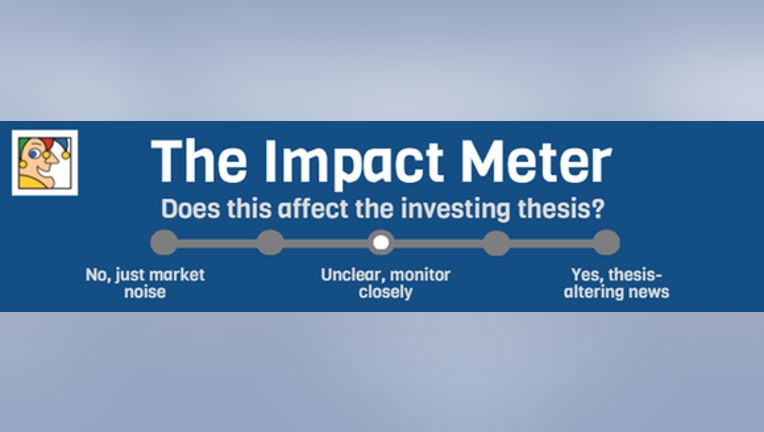 What happened?The U.S. Navy has one working laser cannon. Now it wants a bigger one. On Oct. 22, the U.S. Office of Naval Research awarded Northrop Grumman a contract to begin developing a Laser Weapon System Demonstrator (LWSD) -- a 150-kilowatt beast of a weapons system powerful enough to blast a ballistic missile right out of the sky.
It won't arrive right away, however. Northrop Grumman's contract comprises three separate phases. In Phase 1, the company will develop a detailed design for the weapon. Northrop will receive $53 million over 12 months for this work.
Phase 2, assuming the project progresses that far, will green-light Northrop to assemble the LWSD, and conduct land-based testing of same. Finally, in Phase 3, Northrop would conduct at-sea tests aboard the U.S. Navy's Self Defense Test Ship, a testbed for new technologies housed on the former Navy destroyer USS Paul F. Foster (DD 964).
Start to finish, the LWSD project could take 34 months to complete, and pay Northrop $91 million for its work.
Does it matter?Ninety-one million isn't a lot of money for Northrop Grumman, which, according to data fromS&P Capital IQ,did nearly $24 billion in business last year. But even so, this is important news.
For one thing, it promises to vault Northrop Grumman into the front ranks of laser-weapons producers, right alongsideKratos Defense & Security, which led the project to build the Navy's first laser weapon, the aptly namedLaser Weapon System (LaWS). Historically, Northrop has playedprimarily a supporting rolein other companies' laser-weapon projects. Now, it's angling to become, like Kratos, a player in its own right.
And not only that. Kratos' LaWS was a breakthrough for the Navy, but even so, the weapon only puts out 33 kilowatts of power at present -- enough todisable a small boat or shoot down a UAV, but probably not enough to shoot down fighter jets and fast-moving missiles at significant range. At 150 kilowatts, Northrop's weapon will do that, and it will also be the most powerful laser cannon in the U.S. military's arsenal (that we know of).
If it's successful at the R&D stage, there's every likelihood that the Navy will subsequently order production of actual laser weapons from Northrop Grumman. How much those would be worth remains to be seen -- but you can be certain this is something we will monitor closely.
The article Instant Analysis: Northrop Grumman to Build New Navy Laser Cannon originally appeared on Fool.com.
Rich Smithdoes not own shares of, nor is he short, any company named above. You can find him onMotley Fool CAPS, publicly pontificating under the handleTMFDitty, where he's currently ranked No. 308 out of more than 75,000 rated members.The Motley Fool has no position in any of the stocks mentioned. Try any of our Foolish newsletter services free for 30 days. We Fools may not all hold the same opinions, but we all believe that considering a diverse range of insights makes us better investors. The Motley Fool has a disclosure policy.
Copyright 1995 - 2015 The Motley Fool, LLC. All rights reserved. The Motley Fool has a disclosure policy.