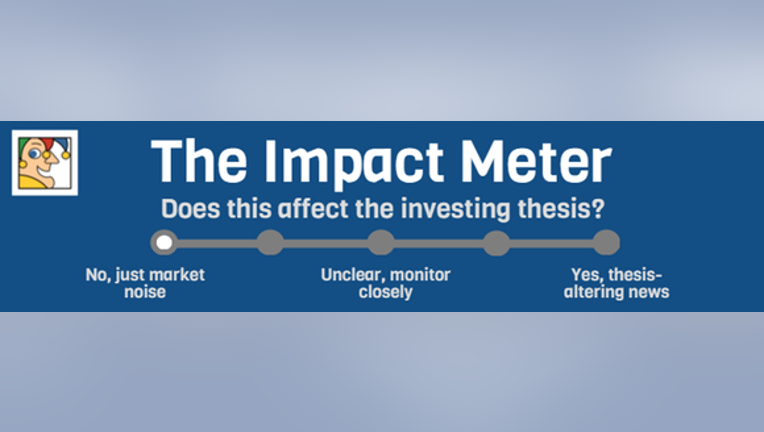 What happened?Sneaker maker Skechers is being sued for patent infringement by Nike , which says its rival violated eight design patents that were issued to it over the past two years.
Does it matter?Skechers has been down this road before, having been sued by Adidas in September, which accused the footwear company of knock-offs of several designs, including Adidas's popular Stan Smith model. It's also not the first time Nike has sued its competitor. In Oct. 2014, its Converse unit took Skechers to court saying its Twinkle Toes and BOBS shoes infringed the Chuck Taylor trademark. Skechers had set aside about $6 million to fight the allegations and last year an International Trade Commission administrative law judge ruled the designs did not infringe on Converse's trademarks.
Skechers has also been on the giving end of lawsuits, too. This past summer, it took Steve Madden to court seeking an injunction against the Setta line of footwear sold under the Steven by Steve Madden brand.
Patent and trademark infringement seems to be a cost of doing business in the footwear industry, but seemingly amount to little more than a nuisance. Skechers, for example, despite being involved in several such actions, including some 72 personal injury suits representing 920 plaintiffs that go back to its Shape-Up toning shoe fiasco, most of which are in the process of being settled, has put just $5 million in reserve. It says the $11 million it has set aside for all of the actions against it (not including Nike's latest suit) "appropriately reflect the current estimated range of loss."
Considering Skechers generated $856 million in revenues in the third quarter of 2015 and recorded net earnings of almost $74 million, any judgment that might be awarded to Nike should it prevail would be inconsequential.
The article Instant Analysis: Nikes Sues Skechers for Patent Infringement originally appeared on Fool.com.
Rich Duprey has no position in any stocks mentioned. The Motley Fool owns shares of and recommends Nike and Skechers. Try any of our Foolish newsletter services free for 30 days. We Fools may not all hold the same opinions, but we all believe that considering a diverse range of insights makes us better investors. The Motley Fool has a disclosure policy.
Copyright 1995 - 2016 The Motley Fool, LLC. All rights reserved. The Motley Fool has a disclosure policy.