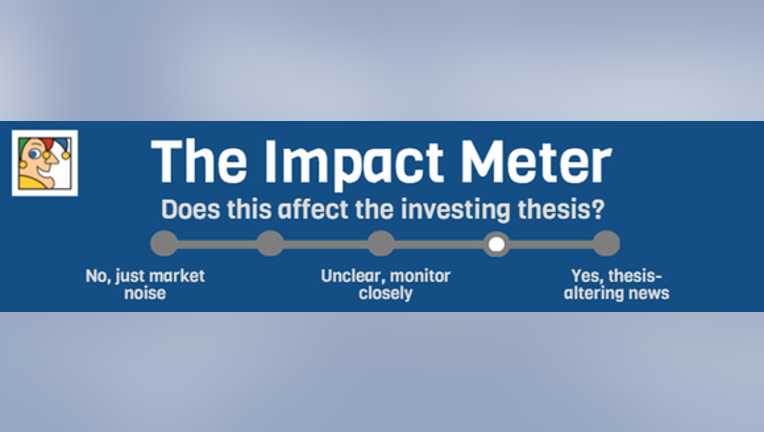 What happened?Although Carl Icahn had previously said he would outbid Japanese tire maker Bridgestone by $0.10 up to $18.10 per share for the right to buy Pep Boys , the billionaire investor just raised his latest offer for the aftermarket auto parts retailer to $18.50 per share.
Does it matter?With Pep Boys board of directors agreeing Icahn's latest offer is superior to Bridgestone's previous one of $17 a share, delivered just before the deadline when Icahn's offer would have been accepted, it's now on the tire maker to sweeten the pot once again.
The bidding war quickly heated up following Bridgestone's original $15-per-share offer in October after Icahn said he'd pay $15.50. In a series of tit-for-tat counteroffers, the two sides have sent the value of the deal soaring, and it now stands over $1 billion.
Pep Boys still remains the smallest of the aftermarket auto parts retailers. Advanced Auto Parts , which itself became the subject of takeover speculation following the battle for Pep Boys, has a market cap of $11 billion. AutoZone and O'Reilly Automotive are both worth more than twice that value.
And though it's been said before, we may be reaching the limit for just how high this battle will go. In agreeing to Bridgestone's offer prior to Icahn raising his, the tire maker got Pep Boys to agree to pay it $39.5 million as a breakup fee if the retailer ultimately accepted Icahn's offer, more than $4 million more than it had originally agreed to pay. Icahn now says that while he's willing to continue this game of one-upping Bridgestone, if Pep Boys agrees to pay a breakup fee that's higher than what it is now, he'd have to reconsider because it "would prevent a truly robust auction."
Pep Boys' management has seemingly wanted to be sold to Bridgestone more than to Icahn, but has been forced to admit the billionaire's offers have been superior. That bias may ultimately result in it agreeing to up the ante on the termination fee as a means of keeping Icahn at bay.
The article Instant Analysis: Bridgestone Needs to Bid More Than $1 Billion to Win Pep Boys originally appeared on Fool.com.
Rich Duprey has no position in any stocks mentioned. The Motley Fool owns shares of O'Reilly Automotive. Try any of our Foolish newsletter services free for 30 days. We Fools may not all hold the same opinions, but we all believe that considering a diverse range of insights makes us better investors. The Motley Fool has a disclosure policy.
Copyright 1995 - 2015 The Motley Fool, LLC. All rights reserved. The Motley Fool has a disclosure policy.