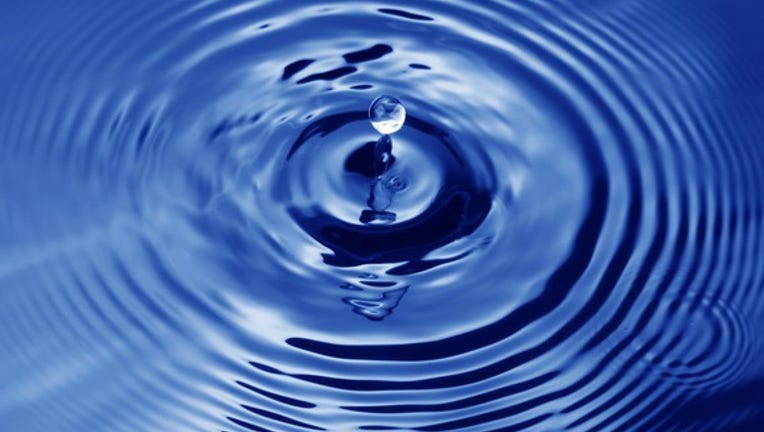 It's impossible to choose investments for people based solely upon age. This is especially true for people in their 60s because this decade has traditionally been when most people transition into retirement, or at least make considerable changes in their work lives.In general, however, people in their 60s should favor relatively low-risk investments that provide solid total capital appreciation potential and good dividend income growth potential.
If you're in your 60s, you might consider investing in the following two stocks, both of which make solid foundations on which to build upon your stock portfolio:
Data sources: Yahoo! Finance and YCharts.
America's water utility giant
Image source: Getty Images.
American Water Works is the largest investor-owned water and wastewater utility in the United States, providing services to approximately 15 million people in 47 U.S. states and one Canadian province. This is a company that was founded in 1886 and provides the most essential product on earth as well as a service that is among the most critical in civilized societies.
American Water operates as a regulated utility in 16 U.S. states, with its regulated business accounting for about 93% of its segment earnings in its recently reported third quarter. The company's industry-leading size means that it has more resources than competitors to acquire smaller utilities in what's a very fragmented industry. Moreover, its wider geographic footprint provides it with more opportunities to expand where it currently operates, resulting in increased operational efficiency. Its market-based businesses -- including providing services to military bases under very long-term contracts and supplying water to energy companies in the Appalachian Basin -- provide it with additional growth potential.
American Water makes a good foundation stock for most investors in their 60s, providing a mix of solid stock-price appreciation potential and dividend growth potential. While the stock's dividend yield is a modest 2.1%, the company has raised its dividend every year since it went public in 2008.
The diversified global healthcare titan
Image source: Johnson & Johnson.
Johnson & Johnson is also an old, well-established company that sells vital products, features which provide the company -- along with its stock -- with much stability. J&J's consumer products have been staples in many households for generations, as it makes such popular products as Band-Aid adhesives and Tylenol over-the-counter painkillers. Moreover, the company owns the world's most complete medical devices business and the fifth-largest pharmaceuticals business
Johnson & Johnson's pharmaceuticals segment is its largest business -- accounting for 47% of its revenue in the third quarter -- and its fastest growing one, with year-over-year revenue jumping 9.2% in the quarter. This business has been fueling the company's revenue and earnings growth in recent years, a dynamic that should continue.Last year, JNJ announced that it planned to bring to market 10 novel drugs between 2015 and 2019 that have blockbuster potential, meaning they could each generate at least $1 billion in annual sales.
Powerful demographic trends should providea continuedtailwindfor J&J's healthcare products for many years to come. Most consumers in the gargantuan baby boom generation, folks now ages 52 through 69, will need more medical products and services as they get older. Additionally, the middle class in the developing world is ballooning in size -- a long-term dynamic that's driving increased consumption of healthcare products, a category of products that was once only affordable to the elite few in many poor nations.
Along with solid potential for stock-price appreciation, thanks largely to its pharmaceuticalsbusiness, Johnson & Johnson pays an extremely dependable dividend. The stock is currently yielding a healthy2.8%, and investors can expect continued dividend increases. The company has raised its dividend for 55 consecutive years, a record which makes it a "dividend aristocrat," which is an S&P 500 constituency company that has hiked its dividend for at least 25 consecutive years.
Tailoring your stock portfolio
Once you have a good base of cornerstone stocks like American Water Works and Johnson & Johnson, you can add other stocks that meet your individual needs to your portfolio. For instance, investors most concerned with current income could exploreRealty Income Corp., a real estate investment trust (REIT) that focuses on retail occupancies that are stable. The stockhas outperformed the market over the long term and pays a juicy dividend, currently yielding 4.4%. Investors most concerned with total capital appreciation who don't need any or much current income might exploreDisney.The entertainment giant's stock sports a modest 1.45% dividend yield, but it has strong total capital appreciation potential and much room for dividend growth.
Be aware that while neither of these stocks is highly volatile, both are more volatile than steady-eddies like American Water Works and Johnson & Johnson.
Forget the 2016 Election: 10 stocks we like better than Johnson and Johnson Donald Trump was just elected president, and volatility is up. But here's why you should ignore the election:
Investing geniuses Tom and David Gardner have spent a long time beating the market no matter who's in the White House. In fact, the newsletter they have run for over a decade, Motley Fool Stock Advisor, has tripled the market.*
David and Tom just revealed what they believe are the ten best stocks for investors to buy right now... and Johnson and Johnson wasn't one of them! That's right -- they think these 10 stocks are even better buys.
Click here to learn about these picks!
*Stock Advisor returns as of November 7, 2016
Beth McKenna has no position in any stocks mentioned. The Motley Fool owns shares of and recommends Walt Disney. The Motley Fool recommends Johnson and Johnson. Try any of our Foolish newsletter services free for 30 days. We Fools may not all hold the same opinions, but we all believe that considering a diverse range of insights makes us better investors. The Motley Fool has a disclosure policy.